Podcast: Play in new window | Download
Subscribe: Apple Podcasts | Google Podcasts | Spotify | Android | Stitcher | Email | TuneIn | RSS | More
Imagine setting out on a journey into the wild with no map, compass, or anything. Sounds scary, right? Similarly, diving into real estate investing without a clear path or plan in mind is an unnecessary risk.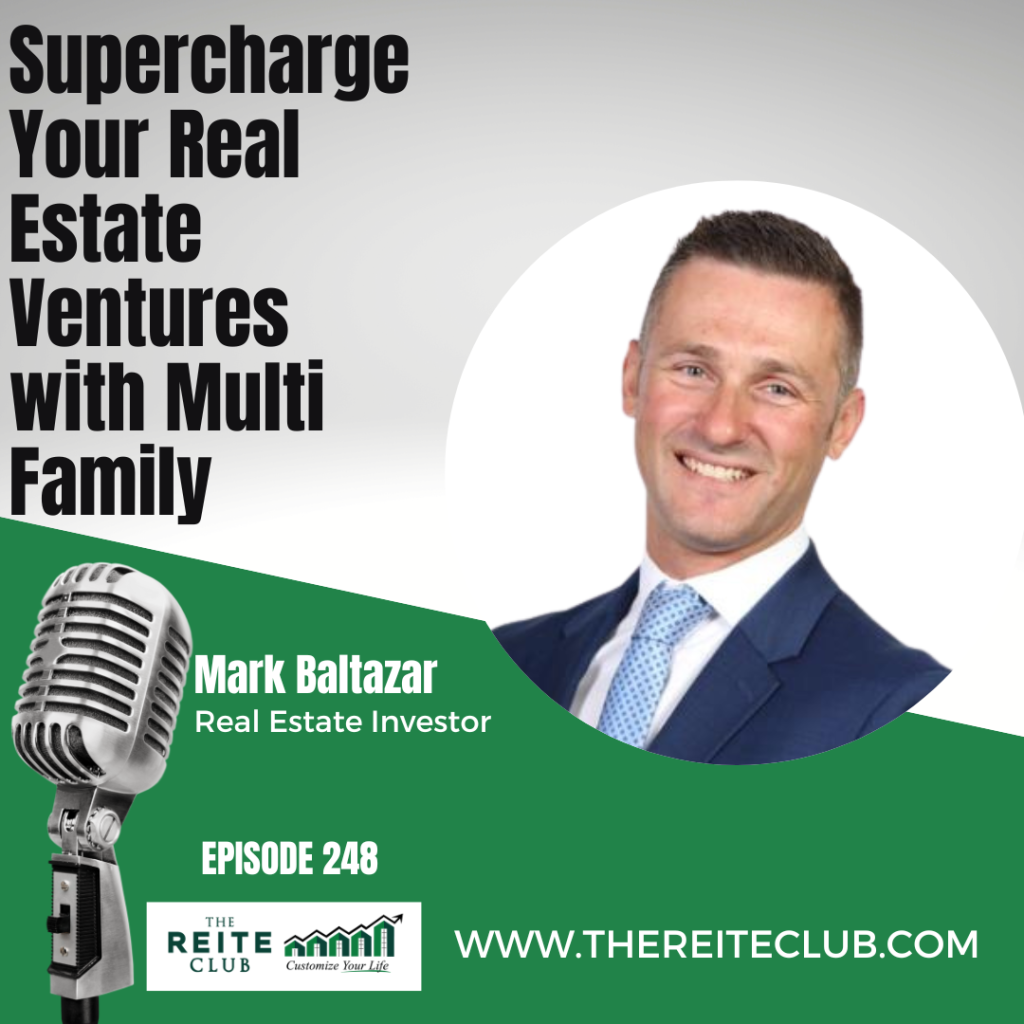 This week's episode continues our conversation with our guest, Mark Baltazar. He is a real estate investor who fearlessly shatters obstacles and unlocks the potential of aspiring investors by providing a step-by-step blueprint to overcome fears, set clear goals, and surround themselves with the right people, ultimately achieving success in their ventures.
With an impressive background in research, Mark brings to the table an in-depth understanding of shopper psychology and decision-making. But his journey didn't stop there. He plunged into real estate, transforming his professional trajectory.
Today, he specializes in multifamily real estate investments and is known for his deep-dive approach to the importance of mindset, goal setting, and overcoming fears. Inspired by the principles of his own success, he has been instrumental in supporting other investors to unlock their potential.
Once you know what you're afraid of and you stare fear in the face, it's actually not that bad. Fear can't hold you back when you confront it head-on. – Mark Baltazar
In this episode, you will be able to:
Delve into why a powerful mindset is key to conquering obstacles in real estate investment.
Identify fear as a common but conquerable obstacle impeding your progress in real estate investment.
Grasp how clear goal-setting and direction can foster success in your real estate journey.
Unveil the advantages of following a comprehensive process in real estate investing.
Understand the crucial role of mentors and coaches in boosting your real estate investment triumph.
Get in touch
Mark Baltazar
https://peakmultifamily.ca/
https://www.linkedin.com/in/mark-baltazar/
https://twitter.com/Mark_Baltazar

This episode has been brought to you in part by
Better Mortgage Select – https://bettermortgageselect.ca