Podcast: Play in new window | Download
Subscribe: Apple Podcasts | Google Podcasts | Spotify | Android | Stitcher | Email | TuneIn | RSS | More
Did you know the property's size contributes significantly to how it is valued and financed?
Particularly, multifamily properties with six or more units are deemed commercial, and their income performance affects their value. The higher the income, the more valuable the property becomes. Mastering this market aspect can help you steer your real estate investment ship more confidently.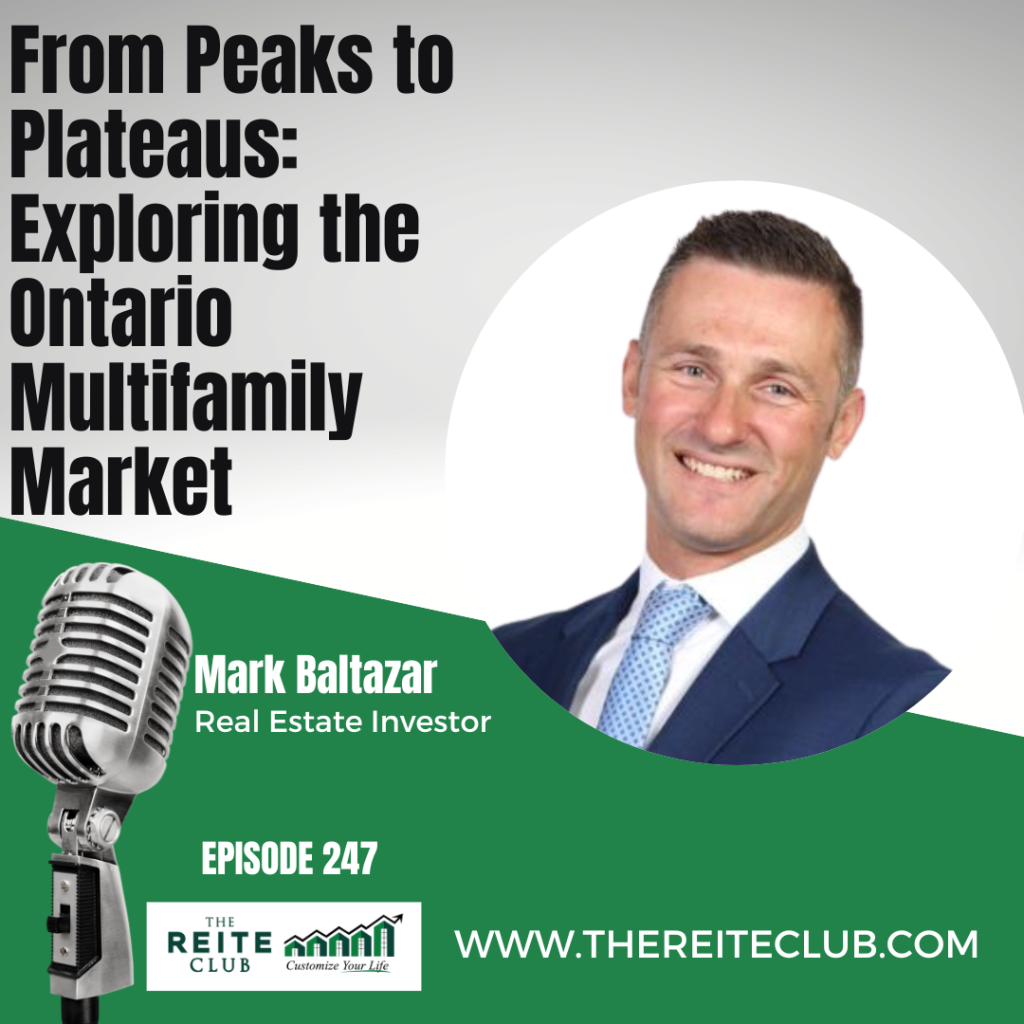 This week's guest is Mark Baltazar, a passionate property investor specializing in underperforming multifamily properties. With a unique knack for identifying lucrative opportunities, he's vastly experienced in refurbishing buildings and transforming them into profitable, well-oiled businesses.
His focus is mainly on Ontario, especially the western GTA. A true believer in the stability of multifamily real estate, Mark is known for his forward-thinking strategies and expertise in real estate market trends. His insights on the impact of economic fluctuations on real estate are invaluable to anyone venturing into this space. 
The best market for investing in multifamily real estate is the one that aligns with your goals and financial needs. – Mark Baltazar
In this episode, you will be able to:
Gain insights into the multifamily investing market, making informed investment decisions.
Acquire skills to find viable multifamily properties and strategies to expand your network.
Unearth potential markets and exciting investment deals in the GTA West.
Compare the state of multifamily investments, pre and post-COVID-19 pandemic.
Delve into the role of a positive mindset in achieving success in real estate investing.
Be sure to watch for Part 2 of this conversation
Get in touch
Mark Baltazar
https://peakmultifamily.ca/
https://www.linkedin.com/in/mark-baltazar/
https://twitter.com/Mark_Baltazar

This episode has been brought to you in part by
Better Mortgage Select – https://bettermortgageselect.ca