Podcast: Play in new window | Download
Subscribe: Apple Podcasts | Google Podcasts | Spotify | Android | Stitcher | Email | TuneIn | RSS | More
Guest: Dylan Suitor, Real Estate Investor & Realtor
This week's podcast guest Dylan Suitor, Real Estate Investor & Realtor, has always been exposed to real estate through his mother who was a mortgage broker. However, since becoming a serious real estate investor in 2018, Dylan has been able to scale to over 350 doors. He has done everything from flips, student rentals, Airbnbs, duplex conversions, triplex conversions and a 32 unit apartment building.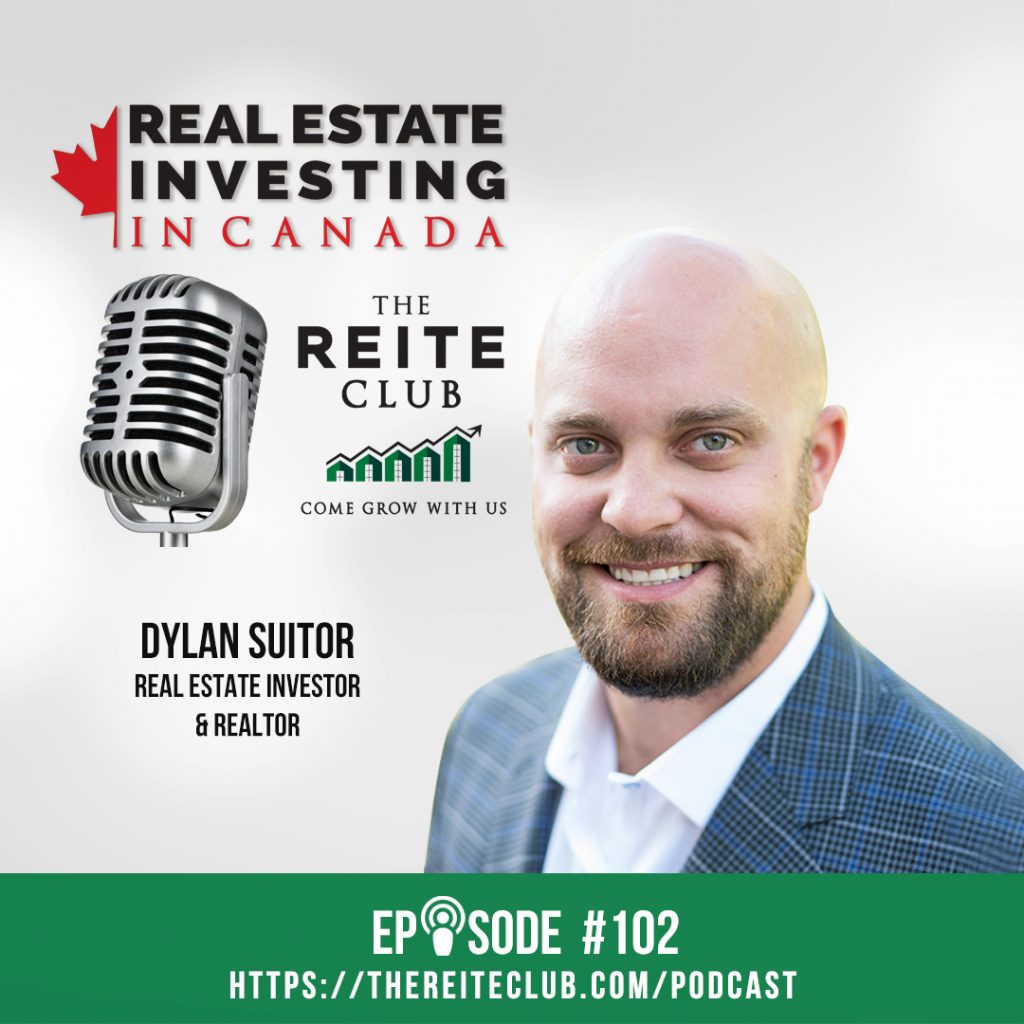 Dylan provides insights and advice on how to scale up your portfolio in a short amount of time by surrounding yourself with the right people and having the right mindset. He also provides advice on personal development and that growth can be chaotic but rewarding if you invest the time in yourself. Finally, he shares why he has invested in brokerages so that he can pass along the learning to other real estate agents in the business.
Dylan's main message is that COVID is probably the greatest opportunity in our lifetime. In fact, opportunity shows up as obstacles and the time is now to go out there to find and execute on deals.
In this episode you will learn about:

The power of surrounding yourself with people who can help you grow 
Dylan's typical schedule & what keeps him up at night
Breaking down a 32 unit apartment building deal
Insights on how not to panic or lose sleep in real estate
Expanding and investing in brokerages 
2021 goals and next steps 
Dylan Suitor is dedicated to offering his "Industry Best" expertise in residential real estate for clients in the Niagara, Oakville, Burlington and Hamilton area. He believes in assisting clients in every endeavour whether buying a new dream home or selling the latest strategic residential business investment.
By upholding a 0% contract cancellation rate, Dylan strives to guarantee client satisfaction by utilizing an extensive knowledge of property renovation and a vast network of industry contacts. He will facilitate a customer's every desire while smoothening the real estate transaction when marketing properties far and wide.
Dylan's team of qualified and committed real estate agents will get the job done right! By honing his team of agent's real estate matching skills through continuous education and professional development, he maintains a competitive edge for the individuals and families they work with. He can ensure that his customers receive the best price for their home; prices they deserve. More importantly, Dylan listens to all his client's wishes to only deliver those properties that match their needs.
With more than a decade of continuously improving performance and results in successfully helping clients, Dylan offers the ultimate customer service strategies, has met all key goals and deadlines for clients, and negotiated real winning results. His team of agents are all committed to doing the same.

Get in touch with Dylan:
Instagram: https://www.instagram.com/dylansuitorelevate_realtor/
Email: admin.elevationrealty.ca
Telephone: 905-592-4220
Website:http://www.elevationrealty.ca/

This episode has been brought to you in part by
White Elm Design Build – https://www.whiteelmdesignbuild.com/
Elevation Realty – http://www.elevationrealty.ca/
Butler Mortgage – https://www.butlermortgage.ca/