Podcast: Play in new window | Download
Subscribe: Apple Podcasts | Google Podcasts | Spotify | Android | Stitcher | Email | TuneIn | RSS | More
Guests: Sarah Larbi, Alfonso Salemi, Laurel Simmons & Daniel St-Jean
What are the most memorable moments? Past guests? Remember those live events?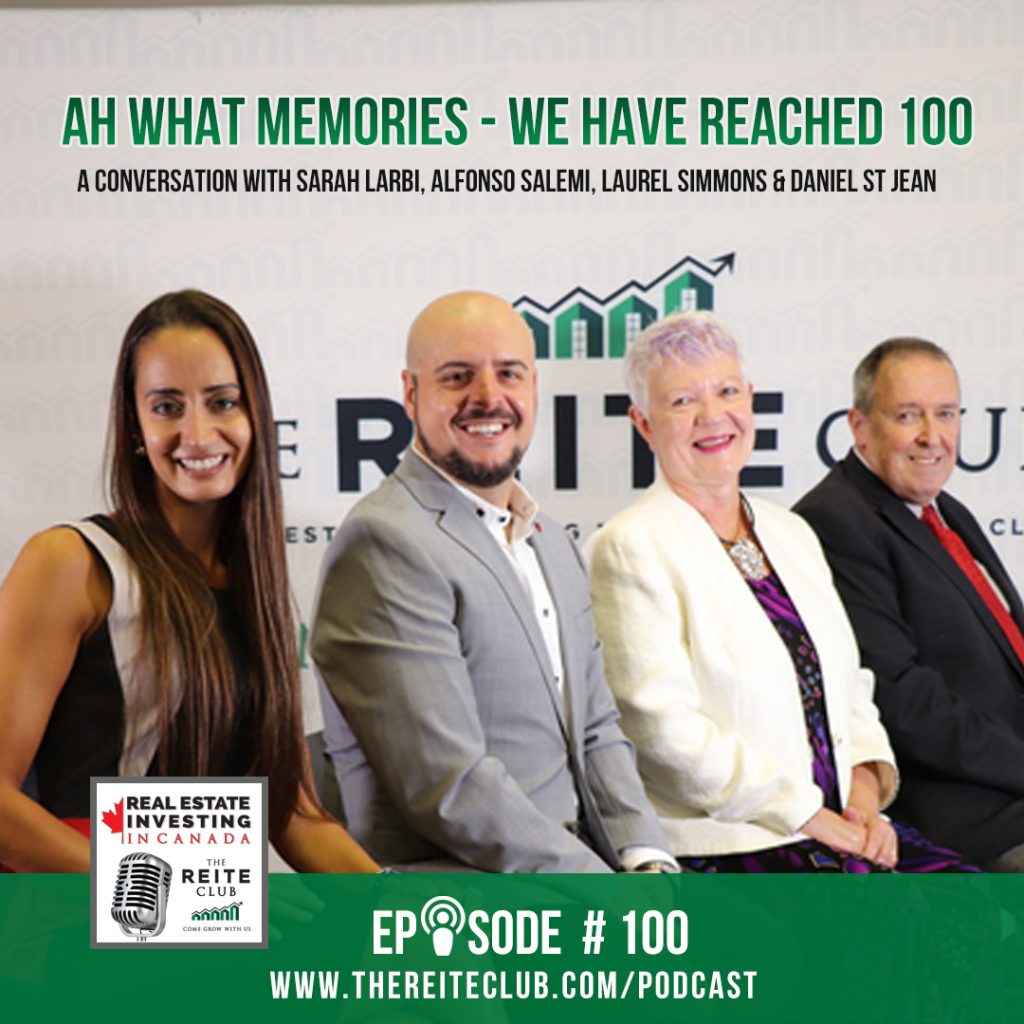 Reite Club Co-Founders, Sarah Larbi, Alfonso Salemi, Daniel St-Jean & Laurel Simmons reflect on the past 4 years sharing their most memorable moments and guests that have been on the podcast and at live events. They also discuss some positive takeaways from 2020 and how things have changed with the pandemic and having to be extra creative during these uncertain times.
New this year is the Reite Club Online Community (ROC). It is a place where you can go to find real estate investing and business answers and network with like-minded people. There are interactive forums, all of the podcast episodes and hours of videos with a wide range of real estate investing training and education. It is free to join so take advantage of this opportunity to Come Grow With Us at www.thereiteclub.com.
In this episode you will learn about:

Reflections on the past 4 years
Favorite moments at events
Amazing words of advice from prior guests
Positive takeaways of 2020
This episode has been brought to you in part by
Elevation Realty – http://www.elevationrealty.ca/
Private Buyers – https://privatebuyers.ca/
Butler Mortgage – https://www.butlermortgage.ca/