Podcast: Play in new window | Download
Subscribe: Apple Podcasts | Google Podcasts | Spotify | Android | Stitcher | Email | TuneIn | RSS | More
Guest: Adrian Panozzo, Real Estate Investor
Would you ever leave a six-figure job with a nice pension and benefits? Well this week's podcast guest Adrian Panozzo, Real Estate Investor, was able to replace his income and left his job as a police officer earlier than expected. Initially, the plan was to make some passive income through real estate investing to subsidize his pension.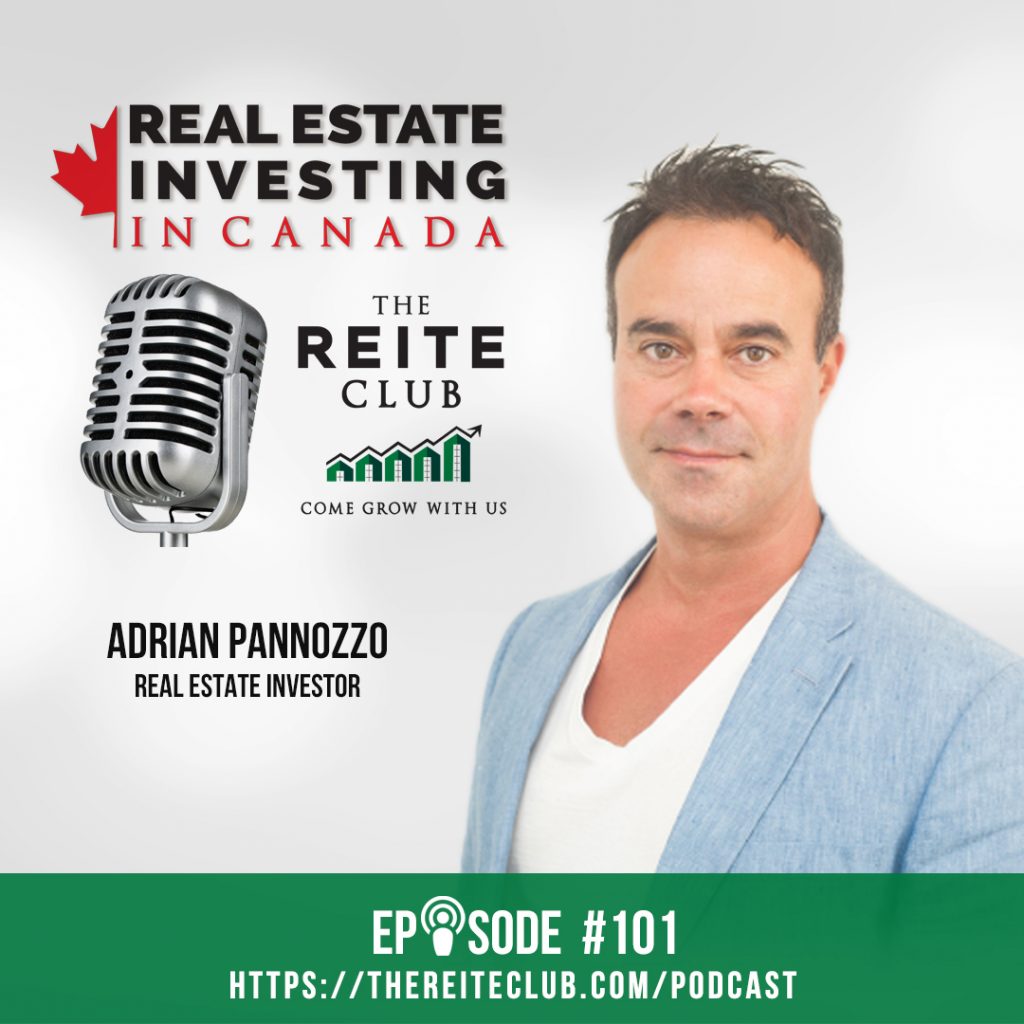 What was supposed to be 2 doors ended up exploding to over 200 doors in only 10 years using the Buy, Renovate, Rent, Refinance, Repeat (BRRRR) strategy in the Hamilton area. Adrian provides insights and advice on how to get started in real estate using your home equity and surrounding yourself with the right professionals. He also provides advice on utilizing joint venture partnerships and how to go about attracting them. His main message is to take action and just get started in real estate.
In this episode you will learn about:

Advice on getting started
Mistakes learned along the way
Insights on joint venture partnerships
Tips on how to approach potential joint venture partners
Common exit strategies used
Adrian Pannozzo AKA "Mr. Cash Flow" has a passion for helping others like him achieve generational wealth through his "buy, renovate, and refinance" strategy. He is changing the way people invest in multifamily real estate and looks to partner with people to help build generational wealth.
He was able to retire early after only 21 years as a Police Sergeant with the Peel Regional Police because of his investment successes. Nine years later, he has successfully partnered with a multitude of different investors. Adrian's professional portfolio, built in less than a decade, is undeniable proof of his expertise, consisting of 50 investment properties or the equivalent of 200+ doors.
Adrian is the founder and co-owner of Executive Properties Inc., a full-service property management company, the founder of Executive Properties Capital Inc., an investment company, co-founder of Mackay Realty Network and a sales representative with Keller Williams Complete (independently owned and operated).

Get in touch with Adrian:
Phone: 416-938-2641
Email: executiveproperties@rogers.com

This episode has been brought to you in part by
Black Jack Contracting Inc – https://blackjackcontractinginc.ca/

Private Buyers – https://privatebuyers.ca/
Butler Mortgage – https://www.butlermortgage.ca/