Podcast: Play in new window | Download
Subscribe: Apple Podcasts | Google Podcasts | Spotify | Android | Stitcher | Email | TuneIn | RSS | More
The Calgary real estate market is dynamic, with fluctuating trends and ever-evolving investment opportunities. Aspiring investors and seasoned professionals are challenged to find avenues that offer stability, growth, and attractive returns.
In this pursuit, Natasha Phipps emerges as a prominent figure, shedding light on a lesser-known yet powerful investment vehicle—private Real Estate Investment Trusts (REITs).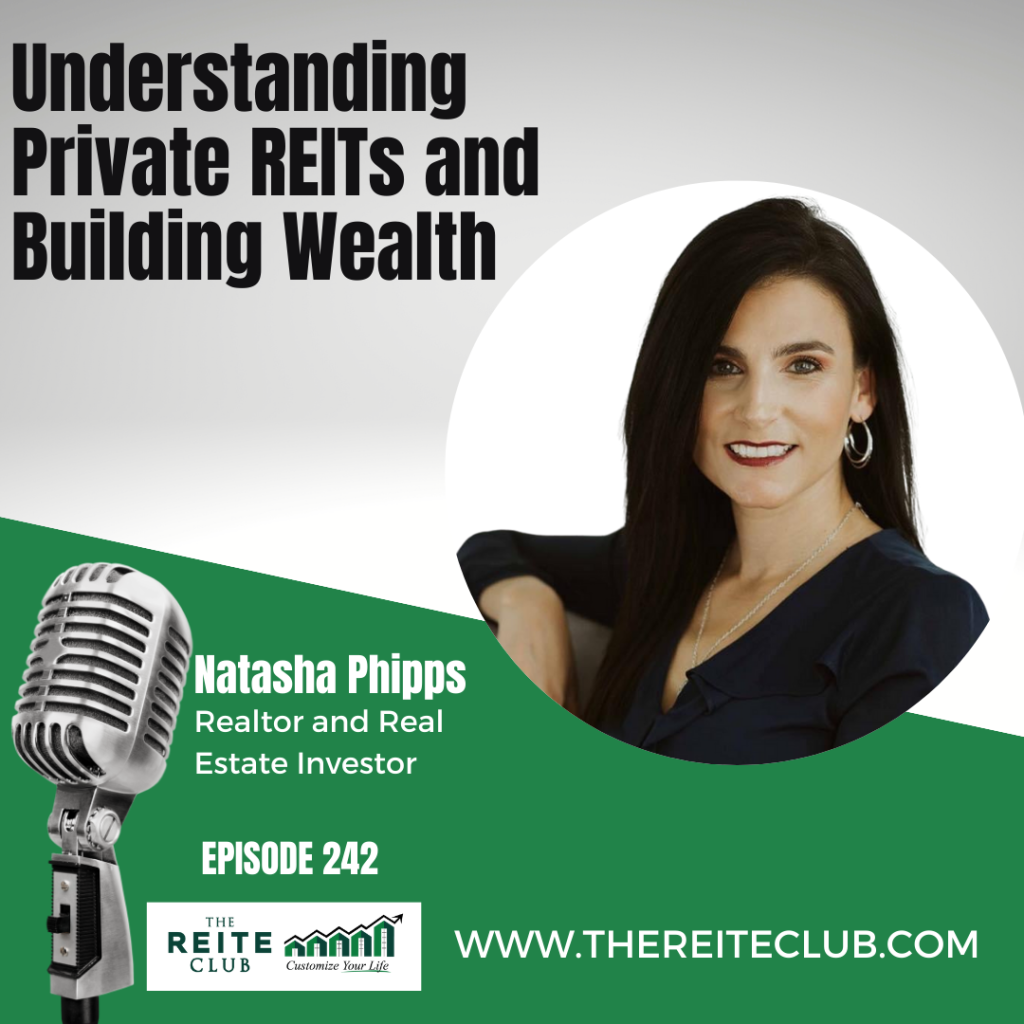 In this episode, you will be able to:
Unearth the advantages of multifamily real estate investing in Calgary.
Turn the tide with strategic investments in underperforming properties.
Establish a hands-on approach to property management, even from a distance.
Unlock the intriguing territory of private real estate investment trusts (REITs).
Equip yourself with the latest trends ruling Calgary's vibrant real estate market.
Hailing from Calgary, Natasha passionately advocates multifamily real estate investing. With a wealth of experience as a valued leader of Phipps Real Estate Group, she also brings a fresh perspective from her latest Private Real Estate Investment Trusts (REITs) venture.
Her primary focus is guiding investors toward multifamily properties that offer stability and tremendous growth potential. Her remarkable ability to identify underperforming assets and devise effective strategies for asset improvement has garnered widespread acclaim.
Beyond her professional accomplishments, she finds fulfillment in sharing her expertise and personal experiences. She is dedicated to helping others capitalize on the exciting opportunities presented by Calgary's dynamic real estate market.
Get in touch with Natasha Phipps
https://wealthshare.ca/
https://phippsgroup.ca/
https://www.linkedin.com/in/natasha-phipps/
https://www.facebook.com/calgarybuyandsellrealestate/
https://www.instagram.com/phippsrealestategroup/
Brought to you in part by
BM Select/Butler Mortgage – https://bmselect.ca/