Podcast: Play in new window | Download
Subscribe: Apple Podcasts | Google Podcasts | Spotify | Android | Stitcher | Email | TuneIn | RSS | More
Persistence is often considered the key ingredient to success in any endeavour, and the real estate industry is no exception. In the face of challenges and obstacles, individuals with unwavering determination and a tenacious spirit can rise above adversity and achieve remarkable feats.
This episode explores the life and career of Peter Mazzuchin, highlighting his ability to overcome obstacles in the realm of real estate.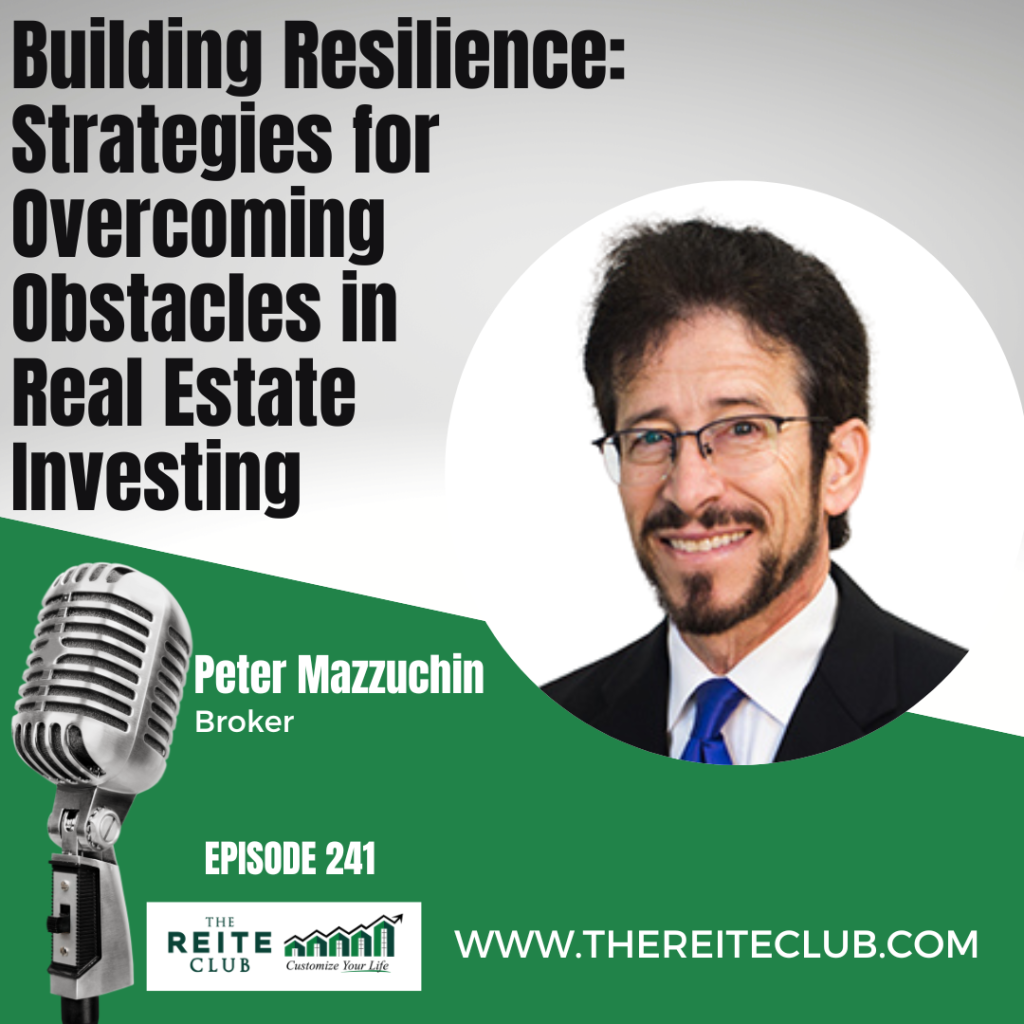 In this episode, you will be able to:
Unearth the pivotal role of continual learning for a triumphant career in real estate investing.
Discover why putting cash flow ahead of capital gains could be your key to successful real estate investment.
Explore the importance of setting definitive investment guidelines and the art of adherence.
Understand the power of a strong network and how online resources can supercharge your real estate investing journey.
Learn to tackle roadblocks head-on while maintaining your focus on real estate ventures.
Peter is an exceptional real estate investor and broker whose unwavering determination and resilience have propelled him to the pinnacle of success. Recognized as a true maverick in the industry, his journey is a testament to the power of perseverance.
With a remarkable ability to thrive in the face of adversity, he has emerged as a shining example of tenacity in real estate investment. Drawing strength from his profound spiritual beliefs, he has delved into Proverbs to unearth invaluable life lessons that guide his investment decisions.
As a co-general partner of an astonishing 490 properties, his achievements prove his astute strategic thinking and unwavering commitment to his vision. Beyond his professional accomplishments, he has also surmounted personal challenges, proving that true entrepreneurship is not merely about financial gains but personal growth and overcoming hurdles.
Get in touch with Peter Mazzuchin
https://www.actusreg.com/
https://www.facebook.com/ActusRealEstateGroup
https://www.instagram.com/actusrealestategroup/
https://www.linkedin.com/in/your-home-sold-guaranteed-or-we-ll-buy-it-peter-mazzuchin-7ab9867/
https://twitter.com/ActusREG
https://www.youtube.com/@actusrealestategroup
Brought to you in part by
BM Select/Butler Mortgage – https://bmselect.ca/