Podcast: Play in new window | Download
Subscribe: Apple Podcasts | Google Podcasts | Spotify | Android | Stitcher | Email | TuneIn | RSS | More
Guests: Mel and Dave Dupuis
Mel and Dave are taking their innovative real estate investing financing formula outside of Canada. Listen in as they take you through their proven processes and strategies in choosing where, when and how to invest internationally.
In this episode you will learn about:
Why it makes sense to diversify your portfolio internationally
Hotspots they're investing in – and why
What to look for when choosing an international country to invest in
Alternative financing options when investing outside of Canada
Coaches need coaches too – and why you do too
Best piece of advice they've ever received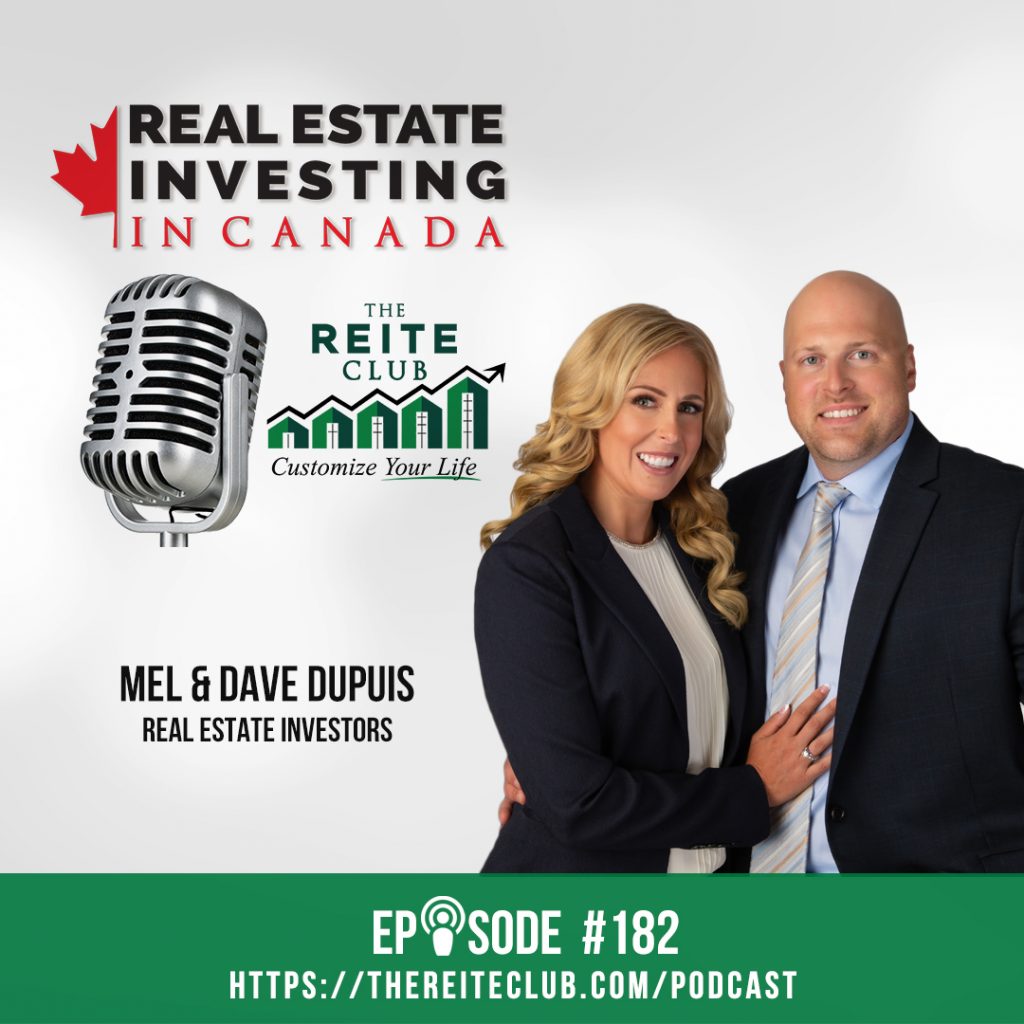 Get in touch with Mel & Dave Dupuis:
Website: https://investormeldave.com/
Email: action@investormeldave.com

Investor Mel and Dave are innovative real estate investors and award-winning mentors who have SOLELY acquired over 220 apartments in only a few short years. Even during the pandemic in 2020, they purchased 119 units. Their strategy gives them the ability to purchase properties without using any of their own money or relying on joint ventures – which allows them to own 100% of the property – keeping 100% of the equity, cashflow, and appreciation.
This episode has been brought to you in part by
Black Jack Contracting Inc – https://blackjackcontractinginc.ca/
Inspire Beach Resort – https://liverealfactory.com/event/have-your-cake-and-eat-it-too-retreat/
Butler Mortgage – https://www.butlermortgage.ca/
The show notes are brought to you in part by Building Stack, our official digital signatures provider. Building Stack is a flexible property management platform built in Canada. Sign documents and leases faster with their new digital signature add-on! Special REITE Club discount to get started today! www.buildingstack.com