Podcast: Play in new window | Download
Subscribe: Apple Podcasts | Google Podcasts | Spotify | Android | Stitcher | Email | TuneIn | RSS | More
The Federal budget highlighted a number of initiatives and proposed changes that will have direct and indirect impacts on the real estate market.
One significant area will be interest rates that we are already seeing rise with more increases predicted by the economists and indicated by the Bank of Canada.
How will all this affect mortgages and financing and real estate investing generally?
This podcast episode is from a recent National Event session with guest Brian Hogben, Mortgage Broker and Real Estate Investor.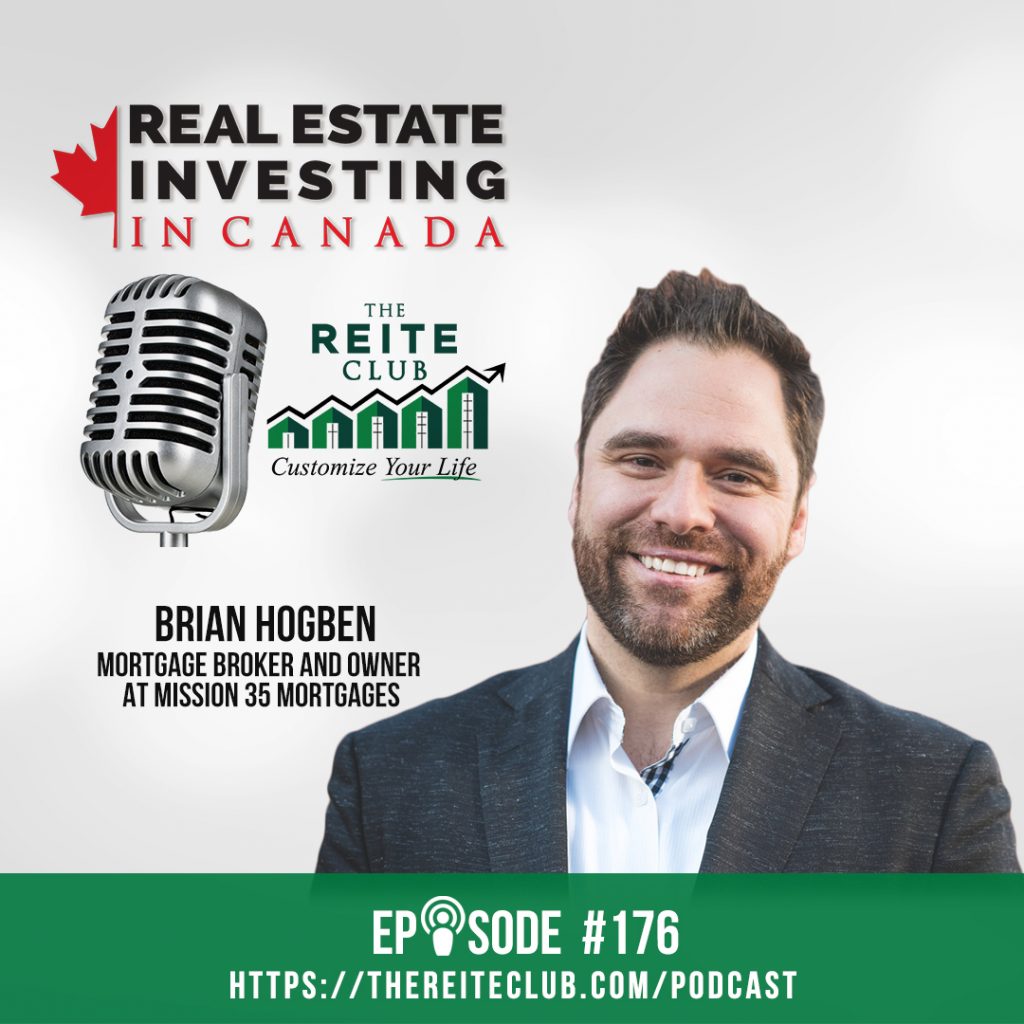 Listen to the full episode at https://www.thereiteclub.com/podcast
In this episode you will learn about:
What the Federal Budget has in store for Real Estate Investors
What's behind the Federal Budget strategy in 'managing' inflation.
What's better – Variable or Fixed Rate Mortgages?
How to run your numbers to invest now and the best strategies.
Stress tests for REI vs. new home buyers – what you need to know.
What the leading indicators are of a competitive market
When should you refinance in this market?
Get in touch with Brian Hogben:
Website: https://mission35mortgages.com/
Email: brian@brianhogben.com
After building a massive real estate portfolio, Brian opened Mission 35 Mortgages and quickly becoming one of the industries top mortgage brokerages. Brian is also the Author of 'How to Get Mortgage Free Really F*$%ING FAST' to show other people that becoming mortgage free faster is not just a pipe dream, it is a reality.
This episode has been brought to you in part by
Inspire Beach Resort Retreat – https://liverealfactory.com/event/have-your-cake-and-eat-it-too-retreat/
The show notes are brought to you in part by Building Stack, our official digital signatures provider. Building Stack is a flexible property management platform built in Canada. Sign documents and leases faster with their new digital signature add-on! Special REITE Club discount to get started today! www.buildingstack.com