Podcast: Play in new window | Download
Subscribe: Apple Podcasts | RSS | More
Guests: Karan & Kunal Malhotra, Real Estate Investors 
In this episode you will learn about:
OPM – Other People's Money
Benefits of connecting with other people
Private Investors
Building trust with Investors
The Numbers Game – Secured vs. Unsecured Funds
Various Investment Strategies

Get in touch with Karan & Kunal:
Email:ksrk.holdings@gmail.com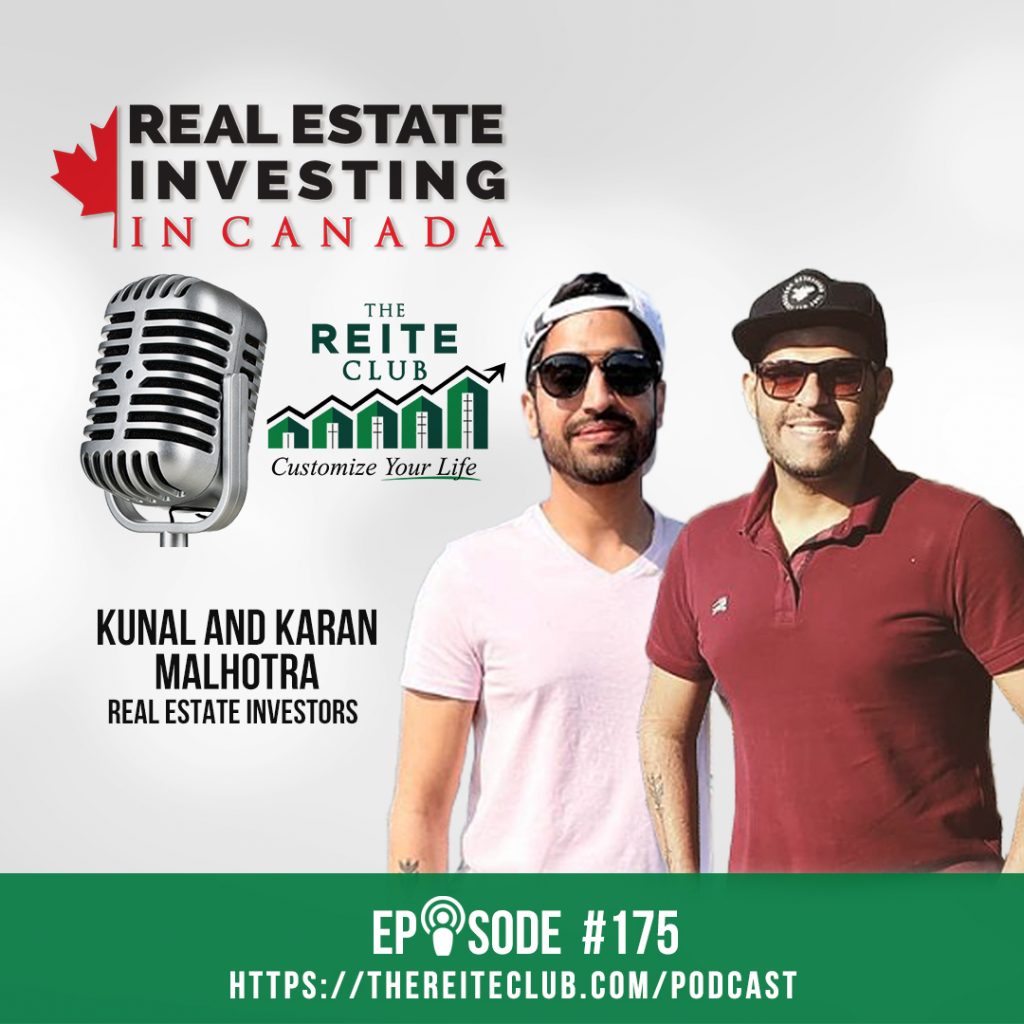 Karan and Kunal immigrated from India. Karan came to Canada in 2012 as a student. Their real estate investing career started with the idea of the Canadian dream of buying a house. In only a year they managed to accumulate 10-doors in their portfolio, and all deals are 100% OPM with no JVs. This pair shared their journey through real estate investing, including how they acquired their properties by using Other-People's-Money. They also shared the benefit of growing your connections, building trust with your investors, and how they managed their finances while scaling up.
Tune in to Karan & Kunal's inspiring real estate investing career in Canada!
This episode has been brought to you in part by:

Elevation Realty – http://www.elevationrealty.ca/
Legal Second Suites – https://legalsecondsuites.com/
BM Select – https://bmselect.ca/
The show notes are brought to you in part by Building Stack, our official digital signatures provider. Building Stack is a flexible property management platform built in Canada. Sign documents and leases faster with their new digital signature add-on! Special REITE Club discount to get started today! https://www.buildingstack.com/