Podcast: Play in new window | Download
Subscribe: Apple Podcasts | RSS | More
In this episode you will learn about:
Started about 4 years ago
Now primarily works with real estate investors
Preconstruction opportunities
What to look for when doing basement conversions
How to work with the City of London, Ontario
Adding value to properties
Investor traps
Guest: Lindsay Gowan, Real Estate Investor & Realtor
A lot of people attend real estate seminars, but only a percentage actually take any action and an even smaller fraction take fast action.
But that is exactly what this week's podcast guest, Lindsay Gowan, Real Estate Investor & Realtor, did.
In June 2018 Lindsay attended a seminar about real estate investing, and basically become obsessed with all things real estate. In less than 4 years, Lindsay sold her condo, purchased some multi-family properties, got her real estate license, and found an outlet for her passion for interior designing too and now primarily works with real estate investors.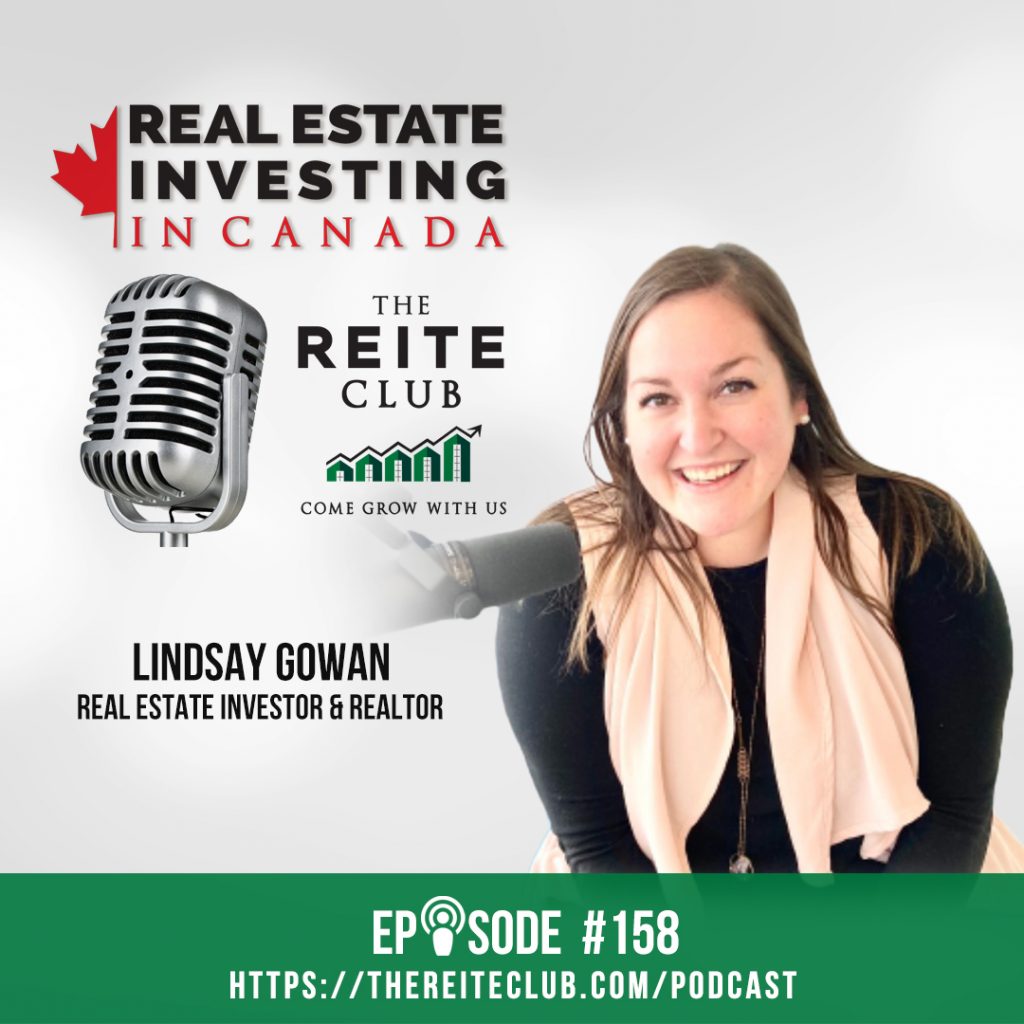 Lindsay likes duplex and multiplex conversions while using her design talent and helps out her clients when they're doing flips and major renovations. Go according to the market and look for the best ROI.
Her focus is on longevity and making properties tenant-proof as well as using the best finishes for maximum appraisal values. Her advice? If you can paint and fix up kitchens, don't overspend, keep it more basic when redoing kitchens and invest in pulls and hardware.
Get in touch with Lindsay:
Website: https://www.youtube.com/channel/UCRiLvs4DNDkzW-Sz2pMwsbg
Email: lindsay@primebrokerage.ca
This episode has been brought to you in part by
Private Buyers – https://privatebuyers.ca/
Black Jack Contracting – https://blackjackcontractinginc.ca/
BM Select – https://bmselect.ca/
The show notes are brought to you in part by Building Stack, our official digital signatures provider. Building Stack is a flexible property management platform built in Canada. Sign documents and leases faster with their new digital signature add-on! Special REITE Club discount to get started today! https://www.buildingstack.com/