Podcast: Play in new window | Download
Subscribe: Apple Podcasts | Google Podcasts | Spotify | Android | Stitcher | Email | TuneIn | RSS | More
Various factors, including economic conditions, government policies, and demographics, influence real estate markets. Continuous learning lets professionals stay updated with the latest market trends and developments, making informed decisions about property investments, pricing, and marketing strategies.
Ronald De Coteau is a prime example of a real estate professional who has harnessed the power of continuous learning to excel in the industry. As an ambitious realtor, he realized early in his career that stagnant knowledge would hinder his growth and limit his potential.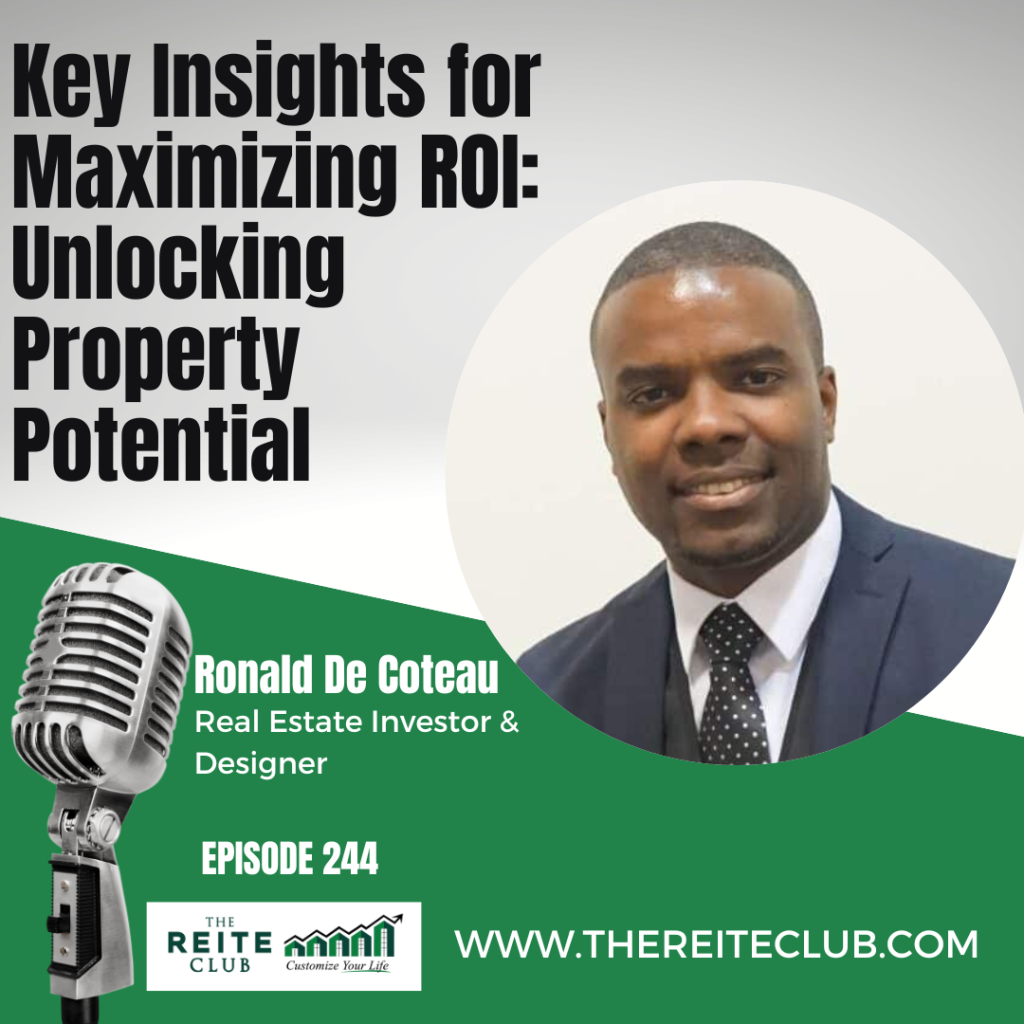 In this episode, you will be able to:
Uncover the potent advantages of real estate investment for exponential financial growth.
Discover the crucial part BCIN designers play in the real estate investment journey.
Gain valuable insights into zoning regulations and their profound impact on property conversion.
Recognize the transformative power of networking and solid support systems in your real estate experience.
Learn how to stay ahead of the curve with continuous updating on real estate trends and strategies.
Ronald De Coteau, a seasoned expert in real estate and residential unit conversion, brings a wealth of experience. As the visionary behind Pathway Properties, he has been revolutionizing the world of real estate for the past seven years, offering a comprehensive one-stop solution.
As a certified BCIN designer, he empowers investors by turning their properties into lucrative ventures. He adeptly navigates the intricacies of building permits, zoning regulations, and design complexities, ensuring a seamless transformation process. His profound understanding of local municipality policies enables him to offer the most optimal and efficient use of properties, elevating their potential to the highest and best use.
With an impeccable track record, he has earned a well-deserved reputation in the industry for his dedication to excellence, professionalism, and unwavering commitment to delivering exceptional results.
Get in touch with Ronald De Coteau
https://propertypathways.ca/
https://www.linkedin.com/in/propertypathways/
Brought to you in part by
Better Mortgage Select – https://bettermortgageselect.ca