Podcast: Play in new window | Download
Subscribe: Apple Podcasts | Google Podcasts | Spotify | Android | Stitcher | Email | TuneIn | RSS | More
When The REITE Club podcast reached 100 episodes who could have predicted what was going to happen to real estate and the world in general during the next 100?
But here we are, 2 years later, celebrating 200 episodes of the podcast.
Join The REITE Club Co-Founders, Laurel Simons, Daniel St. Jean, Sarah Larbi, and Alfonso Salemi as they share what they have been up to over the last two years, where they think things are heading for real estate in the short term and what you need to be doing to prepare for that.
They also share what their plans are for the next two years and where they hope to be by the time episode 300 rolls around as they Customize Their Lives.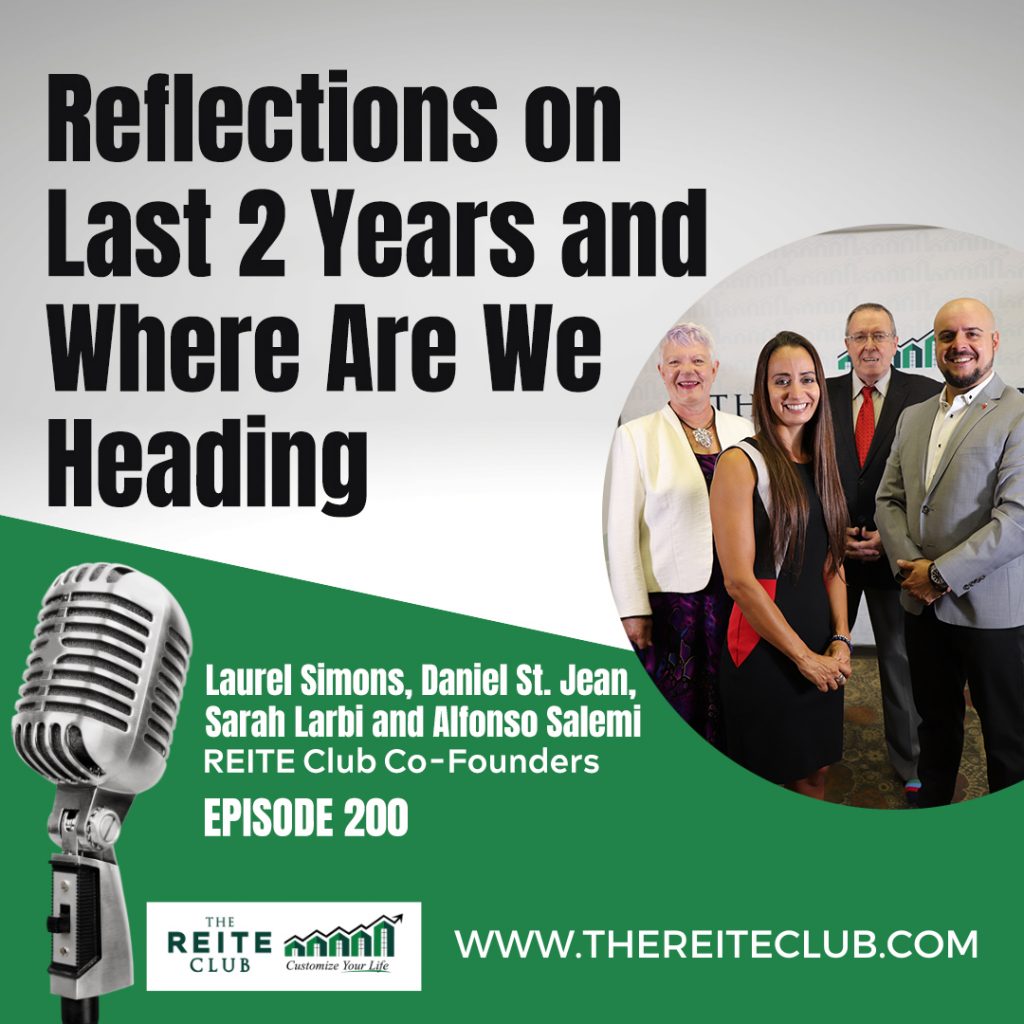 In this episode you will hear about:
Customizing your life through real estate 
Laurel's adventures in wine and travel
Daniel's pivot to out-of-country investing
Sarah's development projects and strategy shift
Alfonso's team expansion personally and professionally
Co-founder's thoughts on the immediate future of real estate
Their future plans during the next 100 episodes
We're Sarah Larbi, Alfonso Salemi, Laurel Simmons, and Daniel St-Jean. We've all been real estate investors for many years now, and we all have different experiences and specialties, especially when it comes to real estate investing! We look forward to connecting with you as our REITE Club community grows.
Website: https://thereiteclub.com/
Email: grow@thereiteclub.com
This episode has been brought to you in part by
Black Jack Contracting Inc – https://blackjackcontractinginc.ca/
Mid-Term Rentals- https://sarahlarbi.com/mid-term-rentals/
BM Select – https://bmselect.ca/