Podcast: Play in new window | Download
Subscribe: Apple Podcasts | Google Podcasts | Spotify | Android | Stitcher | Email | TuneIn | RSS | More
The last two years have seen a continued decline in the functional running of the Landlord Tenant Board and landlords and real estate investors are having to be much more accurate in the application process and creative in their approaches to tenant issues.
This is increasingly requiring the need to have an experienced legal representative on your case, otherwise, you run the risk of waiting 8-12 months for a hearing, failing, and having to start all over again.
One such expert is Andrew Choubeta, a paralegal and fellow real estate investor. Andrew can often be found sharing almost unbelievable stories about his work in this area. However, in today's episode, he delves deeply into the various processes to be aware of right now, proposed future changes, and potential rent freezes and bylaw updates.
This is a must-listen episode for any real estate investor because it's not a case of if you face a tenant issue but when.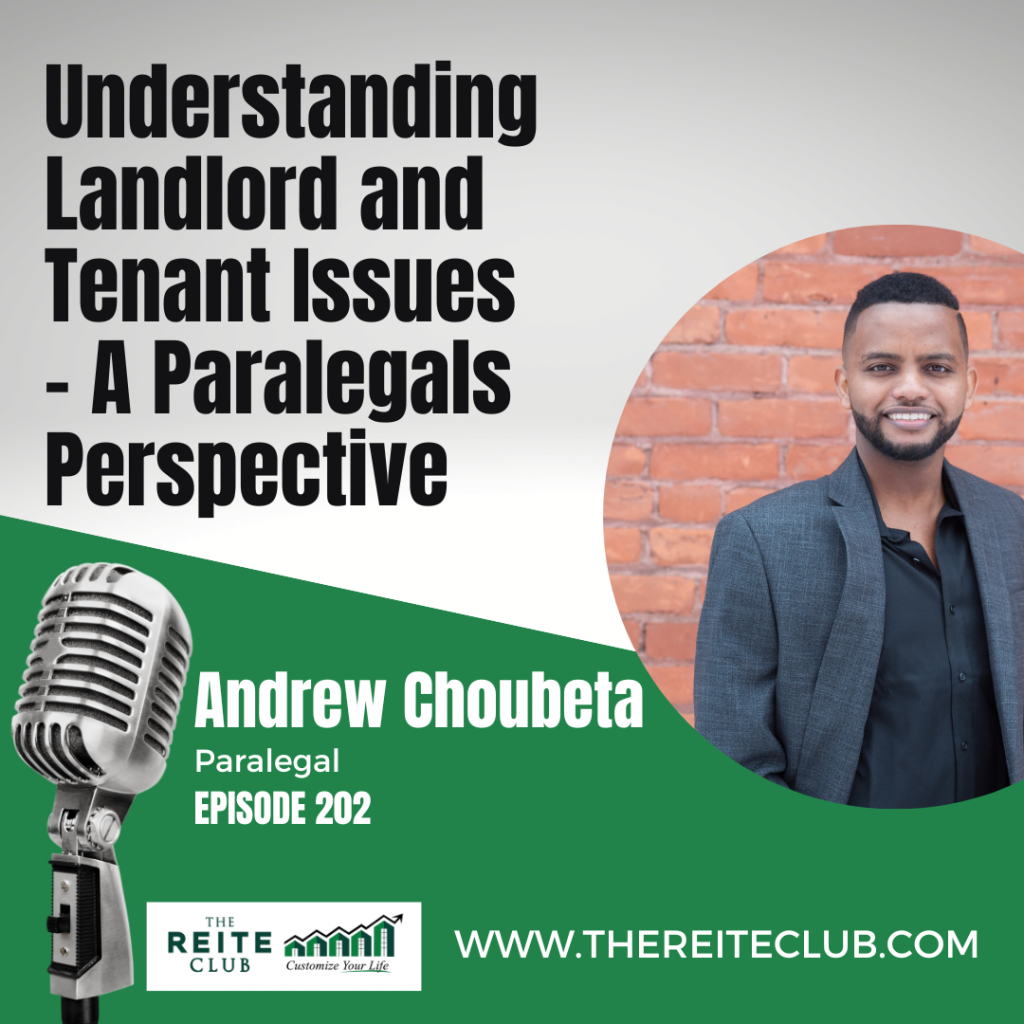 In this episode you will learn about:
Changes to the interpretations of N13's and the impact on landlords
How the Ontario rental landscape might change
Using Advanced Resolution Requests to speed things up
The rental market freeze – if and when it might happen
Short-term rental bylaws and changes
How landlords can protect their investments and portfolios
When a post-Nov 2018 rental increase may not apply.
Trying to find the mystery prosecutor
The express lane for N7's
Is there a solution to LTB dysfunction?
Andrew Choubeta is a paralegal that cares about landlords and their investments. Servicing all of Ontario, Andrew and his colleagues at Caveat LLP have a combined decade of experience dealing with investor-focused Landlord and Tenant issues. As an investor himself, Andrew has a results-driven approach to legal practice.
Get in touch with Andrew Choubeta:
Website: www.caveatllp.com
Facebook: https://www.facebook.com/Caveatllp/
Email: info@caveatlegalservices.com
Phone: 289-339-1311
This episode has been brought to you in part by
Black Jack Contracting Inc – https://blackjackcontractinginc.ca/
BM Select – https://bmselect.ca/
The REITE Club podcast – for sponsor slots contact Katherine at grow@thereiteclub.com