Podcast: Play in new window | Download
Subscribe: Apple Podcasts | Google Podcasts | Spotify | Android | Stitcher | Email | TuneIn | RSS | More
By her own admission, Victoria Cluney made slow progress initially in real estate. But a combination of forcing functions and making the right connections her portfolio has not only grown but the size of projects she is investing in has increased.
In this episode, Victoria shares the lessons and opportunities that arose from losing a deal that had her in tears and how that set her on a path to a deal now that involves a greater level of complication and learning, setting her up for the next level.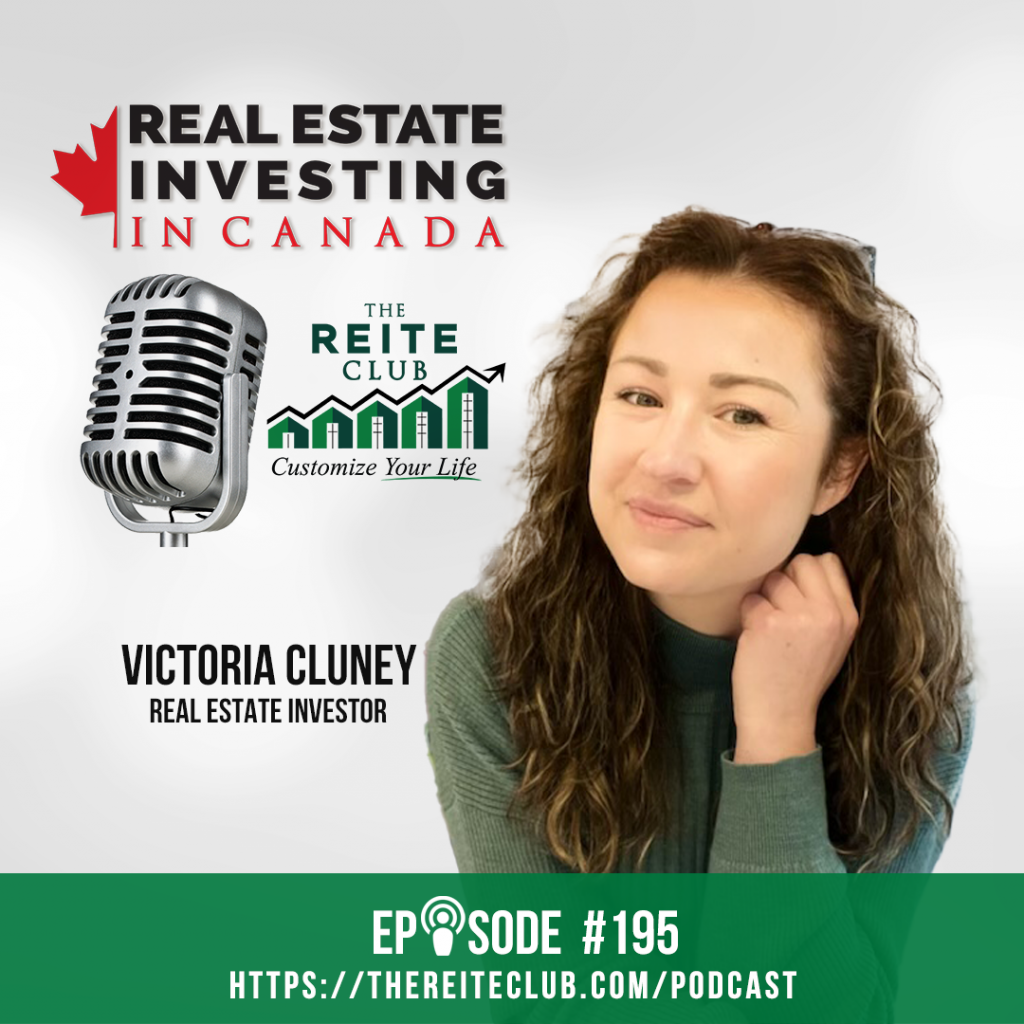 In this episode you will learn about:
Expertise versus confidence
Flipping the switch to 'What if you can?"
Getting into real estate investing accidentally at age 22
Taking on bigger and scarier projects
Facing discomfort and moving forward
Jumping into social media
Lessons learned from failure
Bigger returns than money
Follow and get in touch with Victoria Cluney:
https://www.instagram.com/investrealfit/
https://www.tiktok.com/@investrealfit
https://www.facebook.com/cluneyco/
https://www.facebook.com/groups/cluneyco
Email: cluney.co@gmail.com
Victoria Cluney has been investing in real estate for over 17 years. She currently lives in Ottawa, ON; however, specializes in the Nova Scotia market where she has built a dependable team spanning across the province.
With over 20 years of service in the Canadian Armed Forces, a soon-to-be Masters of Psychology and a high-level athletic background, Victoria blends lessons that she has learned within the military, schooling and sports to promote discipline, health, fitness, and mindset in both business and in life.
Passionate about networking and connecting with others she is also a co-leader for the real estate investHER monthly meetups in Ottawa.
This episode has been brought to you in part by
Legal Second Suites – https://legalsecondsuites.com
Paul Copcutt – https://paulcopcutt.com/
BM Select – https://bmselect.ca/