Podcast: Play in new window | Download
Subscribe: Apple Podcasts | Google Podcasts | Spotify | Android | Stitcher | Email | TuneIn | RSS | More
Having walked the walk, taking a few left turns, to becoming a successful real estate investor and award-winning mortgage broker, our guest this week, Brian Hogben shares his insight to help you maneuver to success.
In this episode you will learn about:
Forecast planning for 'best' and 'worst-case scenarios 
Your Credit Score. Tips to keep it as clean as possible
Secrets to successful financing
Building the foundation for a strong team 
Why now, right now, is a great time to invest
Navigating a changing marketplace to meet, and exceed, your goals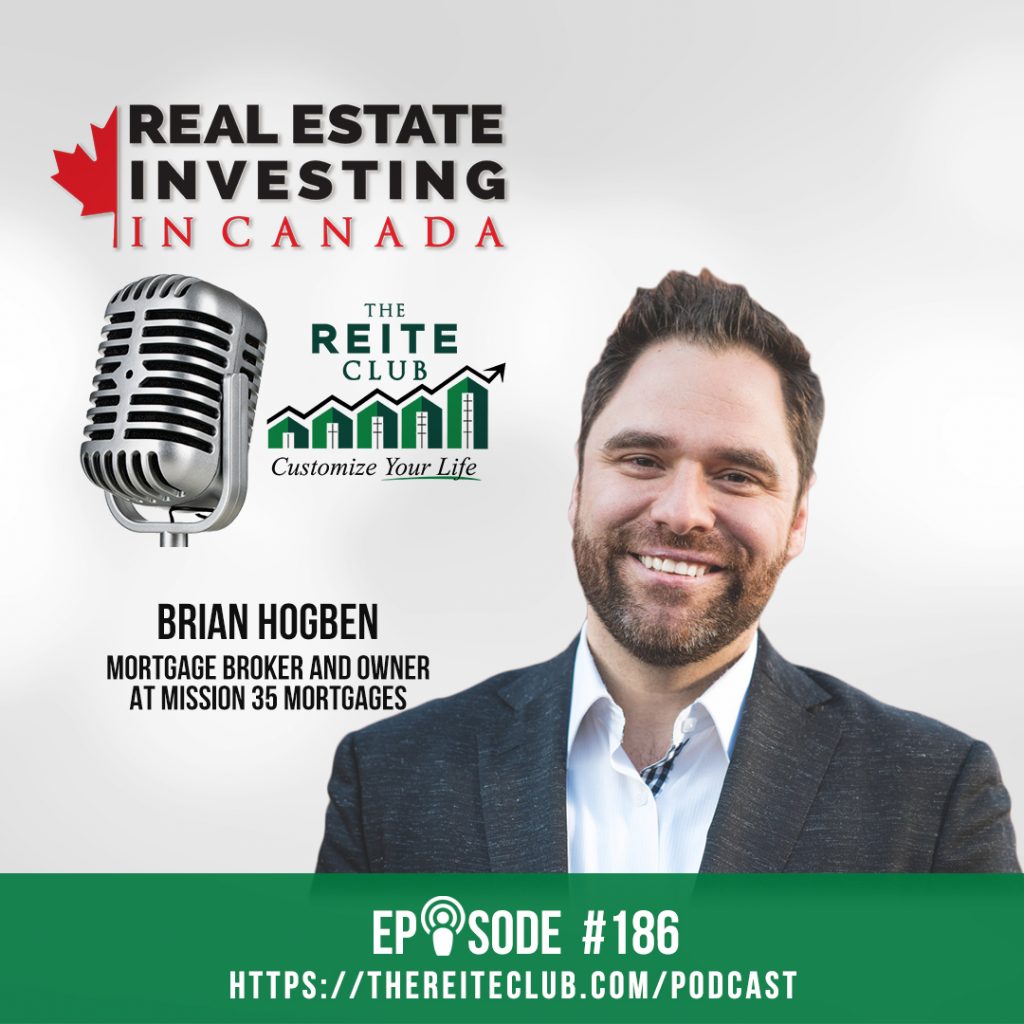 Get in touch with Brian Hogben:
Website: https://mission35mortgages.com/
Email: brian@brianhogben.com
With over 500 five-star reviews behind Mission 35 Mortgages, Brian has built a team of experts that help their clients navigate the mortgage process with ease and expertise. Canadian Mortgage Professional has ranked this multi-award winner, author and sought-after speaker, among the top 75 mortgage brokers.
This episode has been brought to you in part by
Legal Second Suites – https://legalsecondsuites.com
REI Branded – https://reibranded.com/
BM Select – https://bmselect.ca/
The show notes are brought to you in part by Building Stack, our official digital signatures provider. Building Stack is a flexible property management platform built in Canada. Sign documents and leases faster with their new digital signature add-on! Special REITE Club discount to get started today! www.buildingstack.com