Podcast: Play in new window | Download
Subscribe: Apple Podcasts | Google Podcasts | Spotify | Android | Stitcher | Email | TuneIn | RSS | More
Guest: Konstantin Kuligin, Mortgage Broker & Real Estate Investor
Listen to the full episode at https://www.thereiteclub.com/podcast
In this episode you will learn about:
The true cost of borrowing money
4 stages of Real estate investing
4 types of Lenders
Building connection with Banks
Criteria in Lending
5 Simple ways to do Real-Estate Investing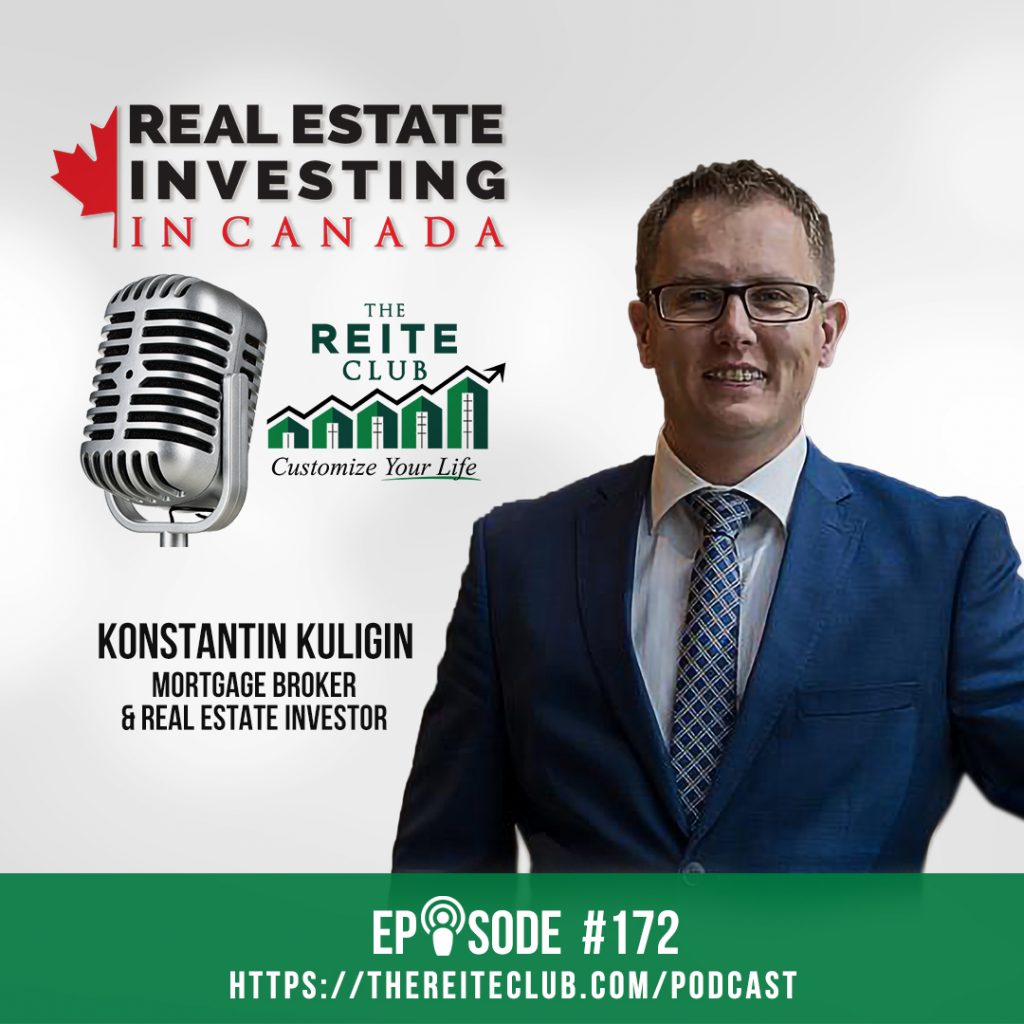 Get in touch with Konstantin Kuligin
Email: kk@konstantinkuligin.com
Konstantin is a real estate investor located in western Canada. Originally from Russia, he moved to Canada to start his real estate career. Konstantin started out with nothing and quickly acquired 4 properties, which soon became 12. He got his mortgage license and started lending money right away.
In this podcast episode, Konstantin discussed what it costs to borrow money, the four types of lenders, and the criteria for lending. He also discussed the various stages that real estate investors go through and simple ways to start real estate investing. Moreover, he shared the advantages of using 'cheap' money from banks and earning their trust to get a mortgage approved. He also shared how to become a private lender and grow from there. Tune in to learn from a very accomplished young investor.
This episode has been brought to you in part by
Elevation Realty – http://www.elevationrealty.ca/
BM Select – https://bmselect.ca/
The show notes are brought to you in part by Building Stack, our official digital signatures provider. Building Stack is a flexible property management platform built in Canada. Sign documents and leases faster with their new digital signature add-on! Special REITE Club discount to get started today! www.buildingstack.com