Podcast: Play in new window | Download
Subscribe: Apple Podcasts | Google Podcasts | Spotify | Android | Stitcher | Email | TuneIn | RSS | More
In this episode you will learn about:
Started investing in 2014 as a new Canadian
How to keep pulling equity and the power of cash flow
Losing a job and becoming a full-time REI
Financial freedom and freedom of location
Flipping in Ontario to create wealth
Buying properties that no one else will touch
Guest: Chris Herlin, Real Estate Investor & Entrepreneur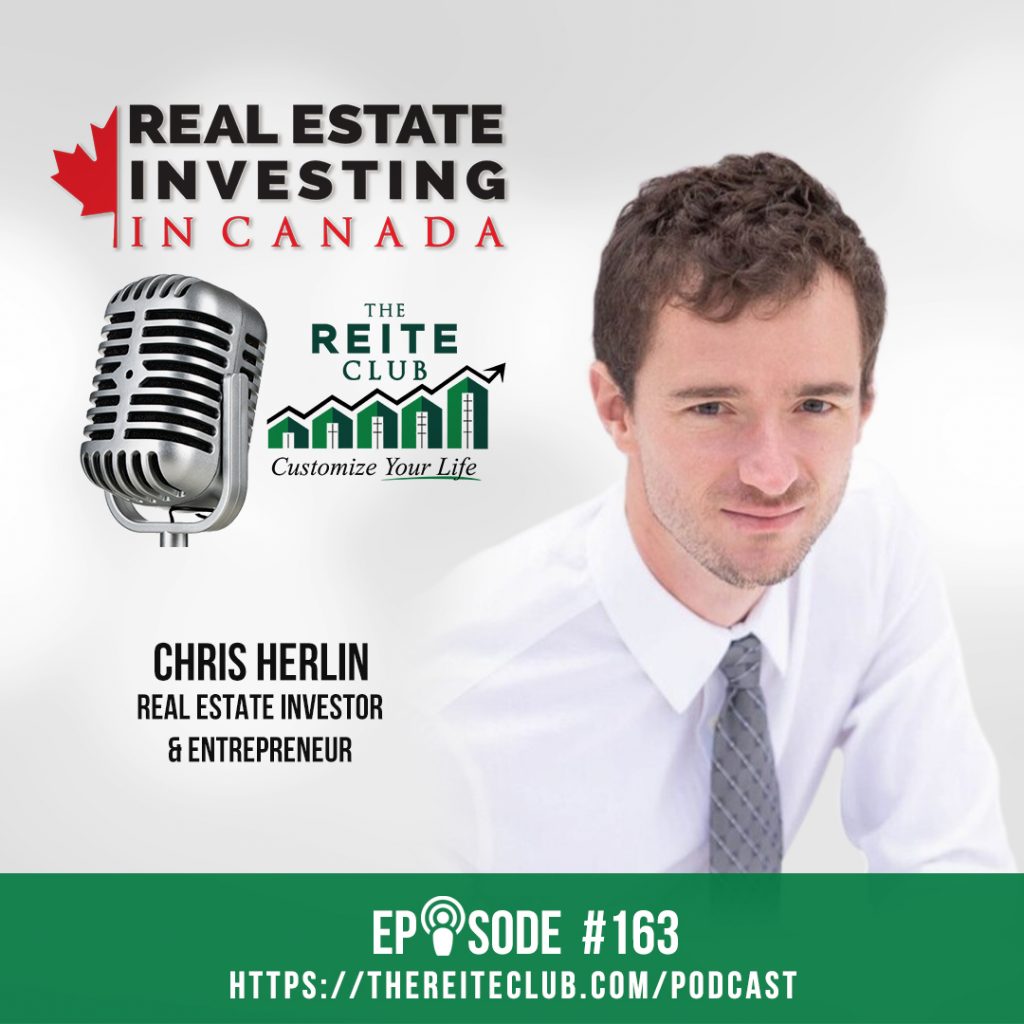 Chris started BRRRRing properties and when he got to 4 properties, he started getting limited by lenders. Eventually, he got into flips and partnered with private lenders to finance his project and build his cash reserve to keep going. All his flips and BRRRRs are in smaller towns in southwestern Ontario: St. Thomas, Strathroy, Stratford, etc. When looking at property, Chris focuses on wholesale deals. High equity from the very beginning, highly distressed homes that need a lot of work. Chris had a 90-day plan to quit his job which ended up happening at a time when he didn't need his salary as much. He then transitioned into full-time investing and worked very hard at building his business.
Get in touch with Chris:
Website: http://www.domally.com/
Facebook: https://www.facebook.com/cherlin1984

This episode has been brought to you in part by
Private Buyers – https://privatebuyers.ca/
Sarah Larbi – https://sarahlarbi.com/
BM Select – https://bmselect.ca/
The show notes are brought to you in part by Building Stack, our official digital signatures provider. Building Stack is a flexible property management platform built in Canada. Sign documents and leases faster with their new digital signature add-on! Special REITE Club discount to get started today! https://www.buildingstack.com/