Podcast: Play in new window | Download
Subscribe: Apple Podcasts | Google Podcasts | Spotify | Android | Stitcher | Email | TuneIn | RSS | More
In this episode you will learn about:
The Calgary real estate market in 2021
Ways to approach the Calgary market
Pros and cons of investing in Calgary
How to mitigate risks in real estate investing
Things a first-time investor should know or do before embarking on the journey
How tenancy laws are different in Alberta
Listen to the full episode at https://www.thereiteclub.com/podcast
 
Eddie Kamps is a part-time real estate investor and realtor in Calgary. In this interview, he shared about the opportunities he's found in Calgary over the years. The city is still undervalued compared to most other Canadian cities, especially with the massive appreciation Canada has seen elsewhere. The real estate market is now much hotter than it was. Prices are going up and rents are improving. The average house price is at a 538k which is much more affordable.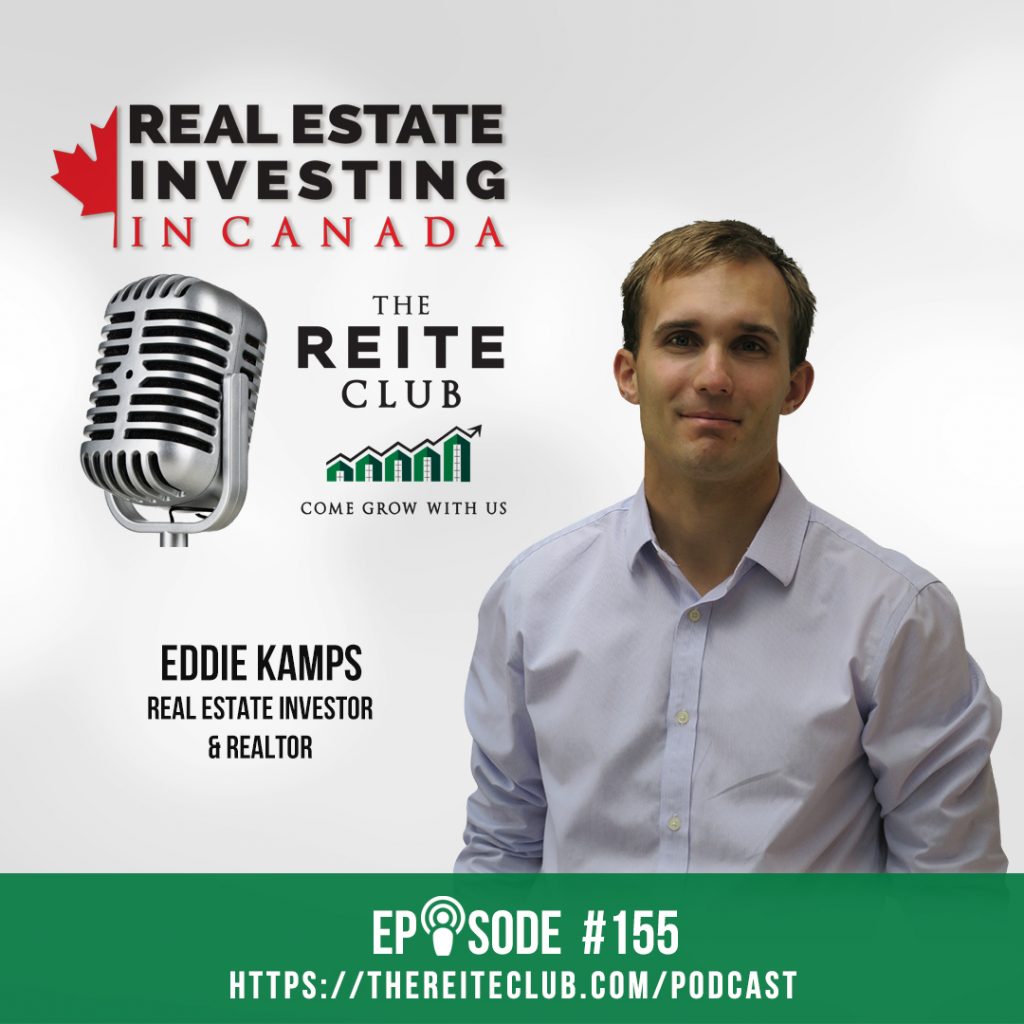 The outlook in Calgary is looking good. Lots of good jobs, a great variety of employers and very advantageous taxes. RBC recently published the affordability metrics and Calgary is at 31.5% of a family's income vs. Vancouver where it's almost double. Tune in to learn about this great investor-friendly market.
Get in touch with Eddie Kamps, Realtor:
Cell: 403-603-0132
Email: eddie@kampsrealty.ca
This episode has been brought to you in part by
Private Buyers – https://privatebuyers.ca/
Black Jack Contracting – https://blackjackcontractinginc.ca/
BM Select – https://bmselect.ca/
The show notes are brought to you in part by Building Stack, our official digital signatures provider. Building Stack is a flexible property management platform built in Canada. Sign documents and leases faster with their new digital signature add-on! Special REITE Club discount to get started today! https://www.buildingstack.com/