Podcast: Play in new window | Download
Subscribe: Apple Podcasts | Google Podcasts | Spotify | Android | Stitcher | Email | TuneIn | RSS | More
Guest: Skyleigh McCallum, Realtor/ Financial educator.
Skyleigh accumulated a little bit of debt when first starting out in real estate. She eventually learned that she could refinance her property to pay off debt and help to save for the 2nd property.
She learned the BRRRR strategy!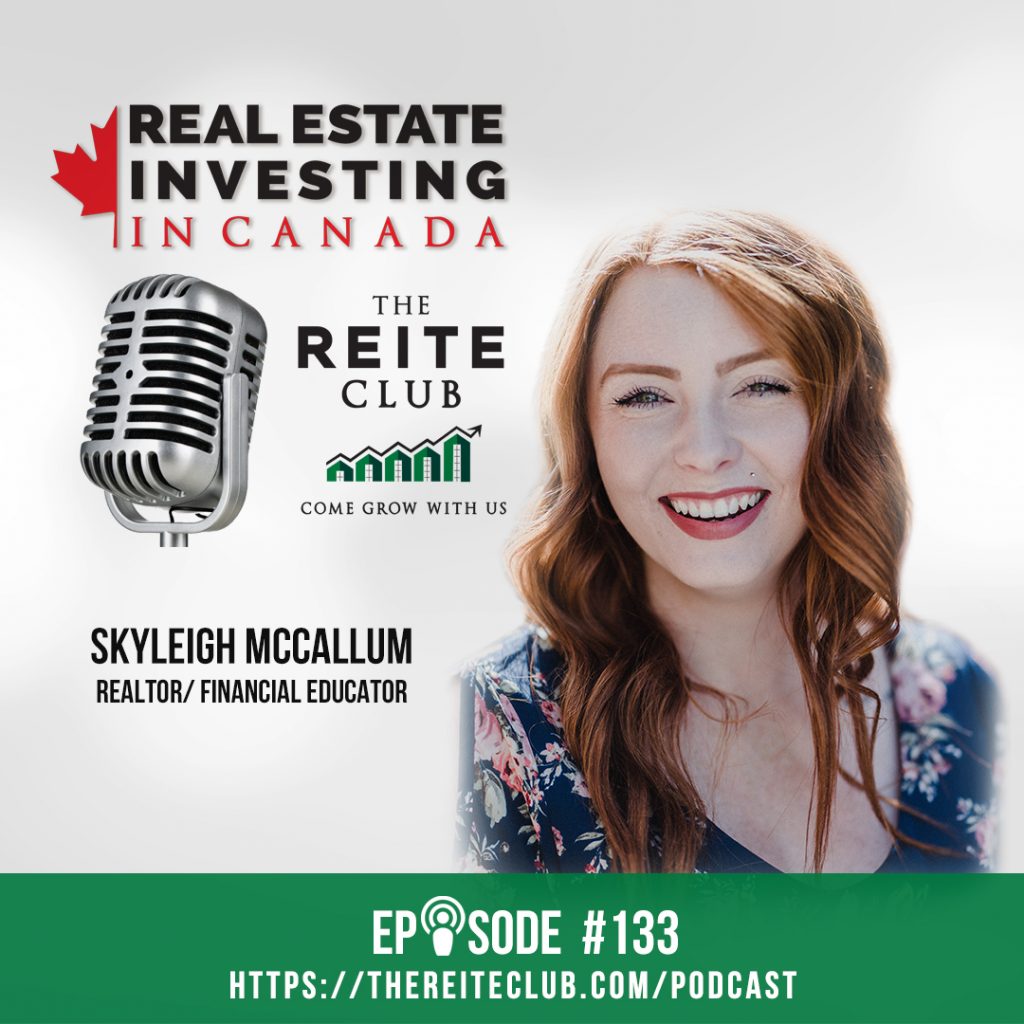 Adding basement suites, using secured lines of credit and other creative financing strategies have helped her scale to 3 properties in a short period of time. Appreciation and especially forced appreciation have been the key to Skyleigh's growth strategy. Skyleigh also helps her clients get into financial education through life insurance and various saving strategies.
Listen to the full episode at https://www.thereiteclub.com/podcast
In this episode you will learn about:
If you don't know what career to choose, interview someone!
Having a power team to help you continue to grow and evolve
Investing in eastern Canada and in the USA for cash flow
Appreciation is great but not the end all be all
Combining real estate and financial education
Life insurance and the possibilities they offer
Helping people accumulate and protect assets
Get in touch with Skyleigh:
Website: https://skyleighmccallum.com/
Email:skyleigh.mccallum@gmail.com
Listen to the full episode at https://www.thereiteclub.com/podcast
This episode has been brought to you in part by
Black Jack Contracting – https://blackjackcontractinginc.ca/
Private Buyers – https://privatebuyers.ca/
BM Select – https://bmselect.ca/