Podcast: Play in new window | Download
Subscribe: Apple Podcasts | Google Podcasts | Spotify | Android | Stitcher | Email | TuneIn | RSS | More
Guest: Austin Yeh, Real Estate Investor
Austin was very candid about his rapid growth and early mistakes. What matters here is that he learned a great deal from taking on too much and not having the right systems in place. Austin discussed how having a power team and the right systems can make a world of difference in your real estate investing. He shared some great tips on how to acquire off-market properties, look for money partners, how to do JVs the right way and so much more!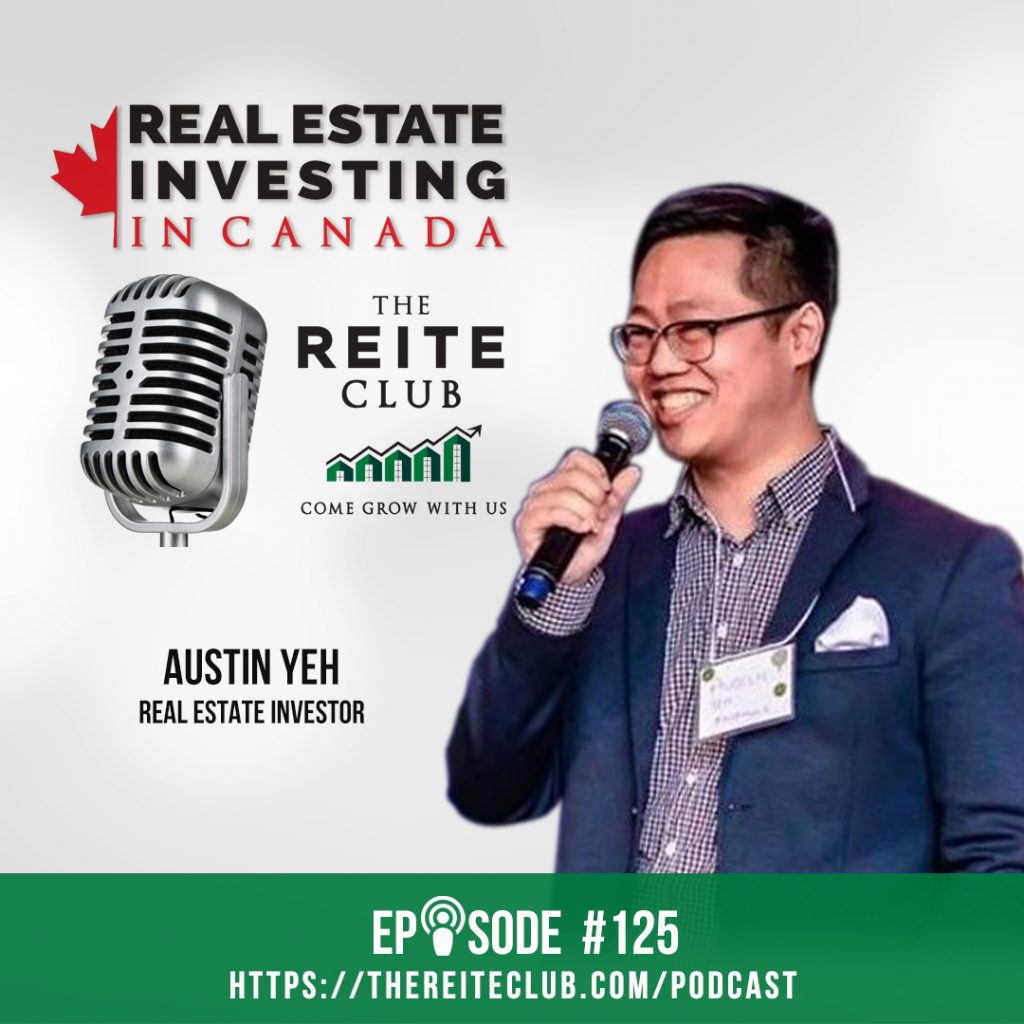 Listen to the full episode at https://www.thereiteclub.com/podcast
In this episode you will learn about:
Early mistakes during the rapid growth phase
Quit his 9 to 5 
Started with only 40k in Windsor, Ontario
The importance of ARVs
JVs for success
Private money – private lenders
Toronto Life article that changed his life
Not over-leveraging!
Get in touch with Austin:
Website:  https://linktr.ee/austinyeh6
Email: austinyeh95@gmail.com
This episode has been brought to you in part by
Building Stack – https://www.buildingstack.com/
Elevation Realty – http://www.elevationrealty.ca/
BM Select – https://bmselect.ca/