Podcast: Play in new window | Download
Subscribe: Apple Podcasts | RSS | More
Guest: James Burchill, Bestselling Author & Coursepreneur.
People want the solution, the magic pill… How can you distill from pain points to a solution? How about teaching to adults? James shares his many years of experience creating his "Coursepreneur" approach. Find a problem that someone wants to solve and record your solution to create a source of passive income. James loves to choose and the freedom afforded by passive income. Tune in to find out how YOU can start earning some passive $$.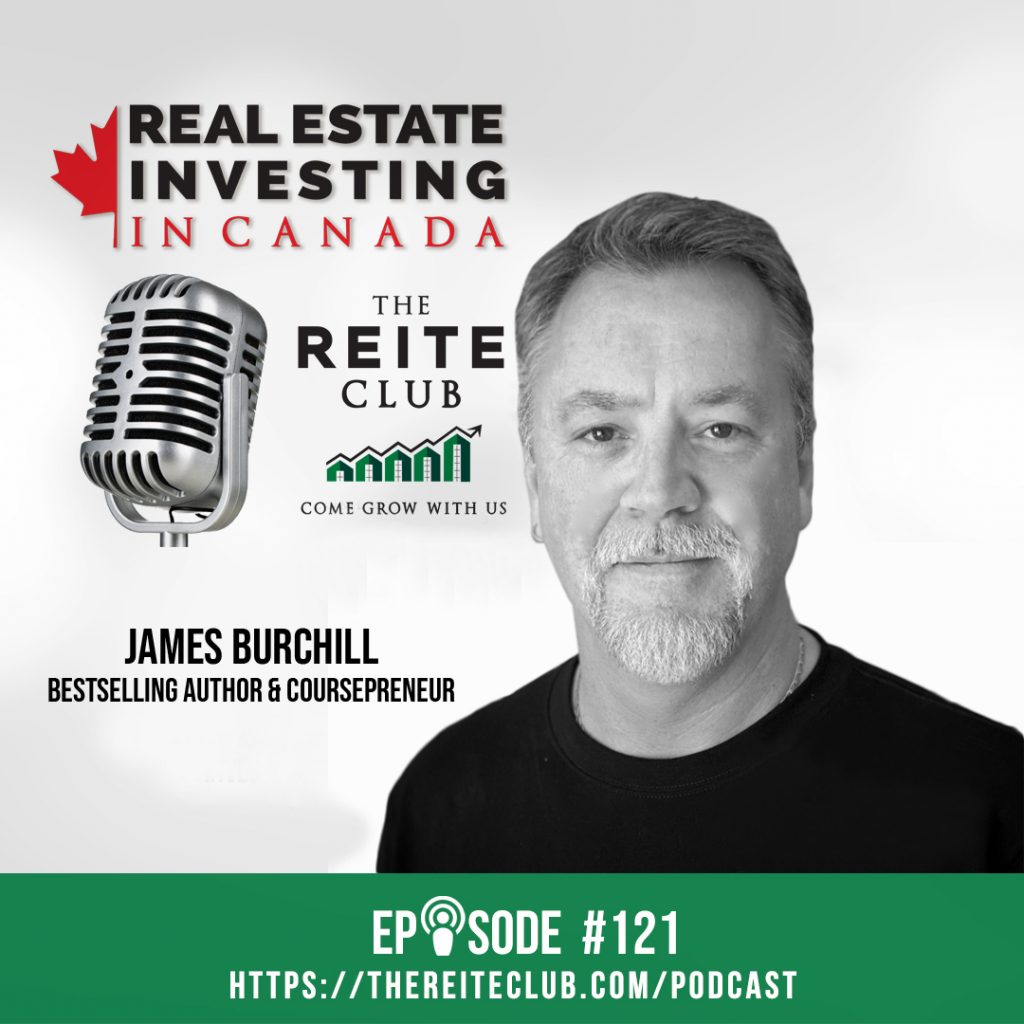 Listen to the full episode at https://www.thereiteclub.com/podcast
In this episode you will learn about:
Getting paid royalties
Started out creating software at age 12
Became a writer
Was working on the revolutionary concept of online learning, many years ago
Make space in your life to become creative
Created a program called "How to Survive & Thrive Without a Job"
Teaching to adults is very different
Online teaching with no feedback is very different, how to do it?
Get in touch with James:
Website: http://jamesburchill.com/
Email:james@jamesburchill.com
This episode has been brought to you in part by
Private Money 4 Mortgages – http://privatemoney4mortgages.com/
Private Buyers – https://privatebuyers.ca/
BM Select – https://bmselect.ca/