Podcast: Play in new window | Download
Subscribe: Apple Podcasts | RSS | More
Guest: Jared Henderson, Real Estate Investor
Jared shares how he overcame his initial fear of having empty units. He actually began investing and inherited tenants which lead to many issues. He's now learned how to be successful in multiple markets and building power teams. His main strategy is to look for cash flow first and then increase the potential. Jared also explored how his mindset has shifted in a positive way.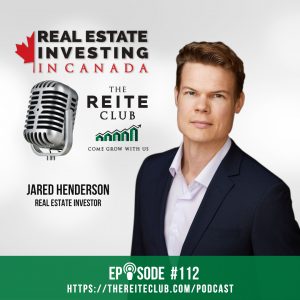 In this episode you will learn about:
Started out in Niagara Falls while living in Montréal
Grew to invest in multiple markets
How to find a good property manager
So many ways to make money in real estate
The importance of buying at the right price
What to look for when doing conversions
How to find off-market deals
Market analysis
Networking for success!
Get in touch with Jared:
Website: www.halteyfunds.com
Email: jared@hatleyfunds.com
Instagram: @jaredh55
This episode has been brought to you in part by:
Private Money 4 Mortgages – http://privatemoney4mortgages.com/
Elevation Realty – http://www.elevationrealty.ca/
Butler Mortgage – https://www.butlermortgage.ca/