Podcast: Play in new window | Download
Subscribe: Apple Podcasts | Google Podcasts | Spotify | Android | Stitcher | Email | TuneIn | RSS | More
Guest: Mark Baltazar, Real Estate Investor
30 months does not seem like a long time in investing but when you have perseverance and focus you can do extraordinary things. For example in that time, this week's podcast guest Mark Baltazar, Real Estate Investor, has been able to grow his portfolio to $7.6 million in apartment buildings, has hosted a course, started a podcast and retired from his full-time job.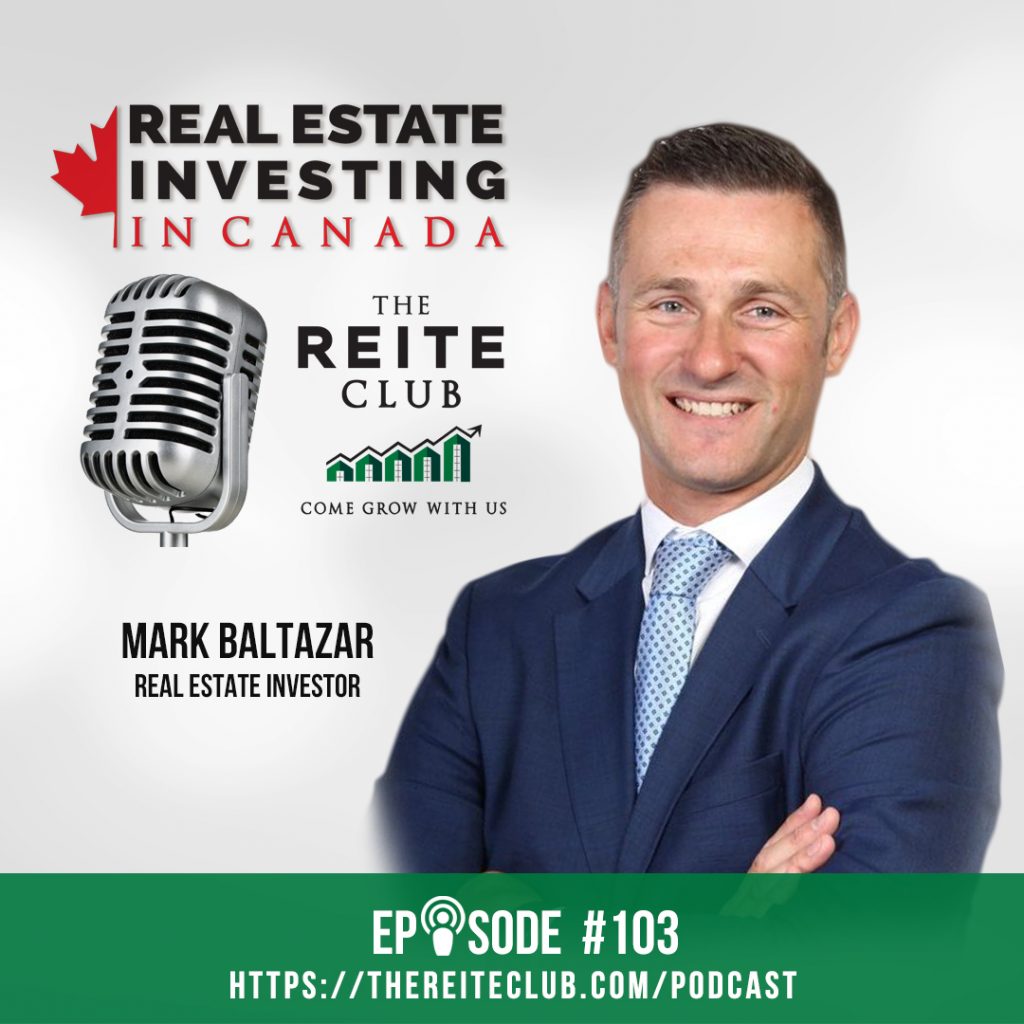 Mark provides insights and advice on apartment building investing and goes through the criteria of what a good deal looks like. He also shares his story of leaving his full-time job and how his schedule has changed. Finally, he shares insights on financing options and the various options to improve tenant cash flow and vacancy rates.
The main message is that anyone can invest in apartment buildings, as long as you educate yourself and surround yourself with the right people. It may seem harder at first but absolutely anyone can do it.
In this episode you will learn about:
Mark's story of leaving the full-time job world
How tasks are divided with business partner
Finding deals and financing options
Tenant turnover options
What is the exit strategy
With 18 years of experience in business strategy and corporate consulting on the global stage, Mark brings a wealth of business management and operational expertise to real estate investing. Winner of the Real Estate Investment Network's Top Player Award in 2017, Mark continues to build strong momentum in growing his real estate portfolio.
His strong analytical background enables him to bring a strategic rigour to portfolio expansion and the assessment of investment opportunities.
With 5 years of real estate investing experience across various strategies, Mark oversees Peak's capital raising, client acquisition, partner relations, educational content development while ensuring the company delivers on its promise of helping others build generational wealth through apartment building investing.
Get in touch with Mark:
Website:https://peakmultifamily.ca/
Email:mark@peakmultifamily.ca
This episode has been brought to you in part by
Black Jack Contracting Inc – https://blackjackcontractinginc.ca/
Private Buyers – https://privatebuyers.ca/
Butler Mortgage – https://www.butlermortgage.ca/