Podcast: Play in new window | Download
Subscribe: Apple Podcasts | Google Podcasts | Spotify | Android | Stitcher | Email | TuneIn | RSS | More
Guest: Chris Prefontaine, Real Estate Investor & Author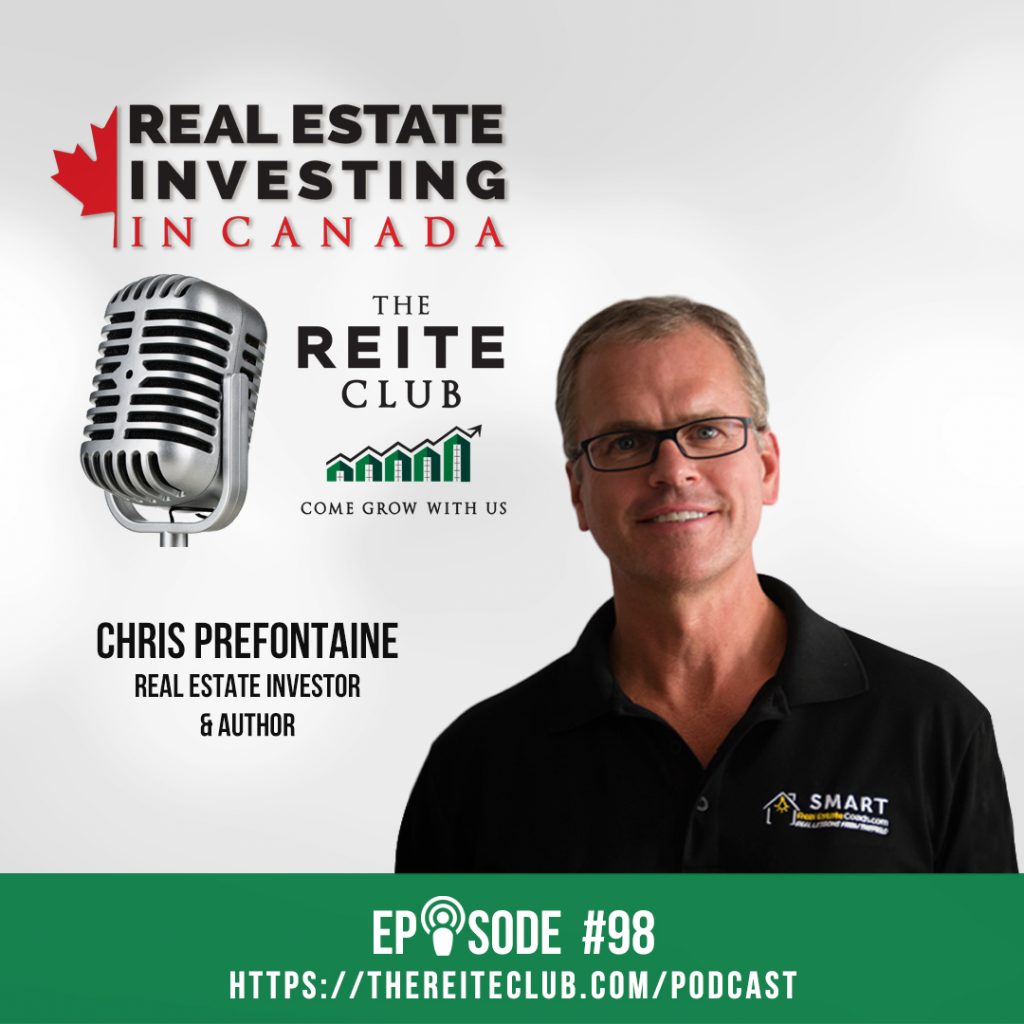 There are many real estate investing strategies out there and some of them come from having to be creative. This week's podcast guest Chris Prefontaine, Real Estate Investor & Author, did just that and came up with a new niche strategy after the 2008 market crash that has made him very successful.
Chris provides insights and advice on buying and selling on terms. He also walks us through his own creative rent to own strategy that combines with vendor take backs that have proven to be very successful. His main message is that during these crazy times, you can do it, the only thing stopping you is you.
In this episode you will learn about:
Things Canadians need to learn in order to invest in the U.S
Defining terms investing
Advantages of owner financing
Markets to invest in and why
What does an average deal look like
The VTB process and tips for approaching sellers
Chris Prefontaine is a three-time best-selling author of Real Estate On Your Terms, The New Rules of Real Estate Investing and Moneeka Sawyer's Real Estate Investing for Women. He's also the founder and CEO of SmartRealEstateCoach.com and host of the Smart Real Estate Coach podcast.
Chris has been in real estate for almost 30 years. His experience ranges from constructing new homes in the 90s and owning a Realty Executive Franchise to running his own investments (commercial & residential) and coaching clients throughout North America.
Today, Chris runs his own buying and selling businesses with his family team, which purchases 2-5 properties monthly, so they're in the trenches every single week. They also help their associates and students do the exact same thing all across North America, working together on another 10-15 properties every month.
Having been through several real estate cycles, Chris understands the challenges of this business and helps students navigate the constantly changing real estate waters.
Get in touch with Chris:
Website: https://smartrealestatecoach.com/
Get a copy of Chris' Free Book: freesrecbook.com\reiteclub
Free webinar: www.smartrealestatecoach.com/webinar
Free 15 minute strategy call: www.smartrealestatecoach.com/action

This episode has been brought to you in part by
White Elm Design Build – https://www.whiteelmdesignbuild.com/

Elevation Realty – http://www.elevationrealty.ca/
Butler Mortgage – https://www.butlermortgage.ca/