Podcast: Play in new window | Download
Subscribe: Apple Podcasts | Google Podcasts | Spotify | Android | Stitcher | Email | TuneIn | RSS | More
From getting knocked down at 27 to making a comeback to successful Real Estate Investor, Coach and Mentor to other Real Estate Investors, Tim Tsai shares his philosophy, insights and strategies he's used to grow a successful global real estate portfolio through fluctuating markets.
Listen to the full episode at https://www.thereiteclub.com/podcast
In this episode you will learn about:
The strategy Tim is actively using the most right now
Which markets Tim is investing in in 2022 – and why
Rising interest rates and what this means for Real Estate Investors
What investors should do with the speculated recession
How to streamline your investing business
The biggest mistake investors make – and how to correct it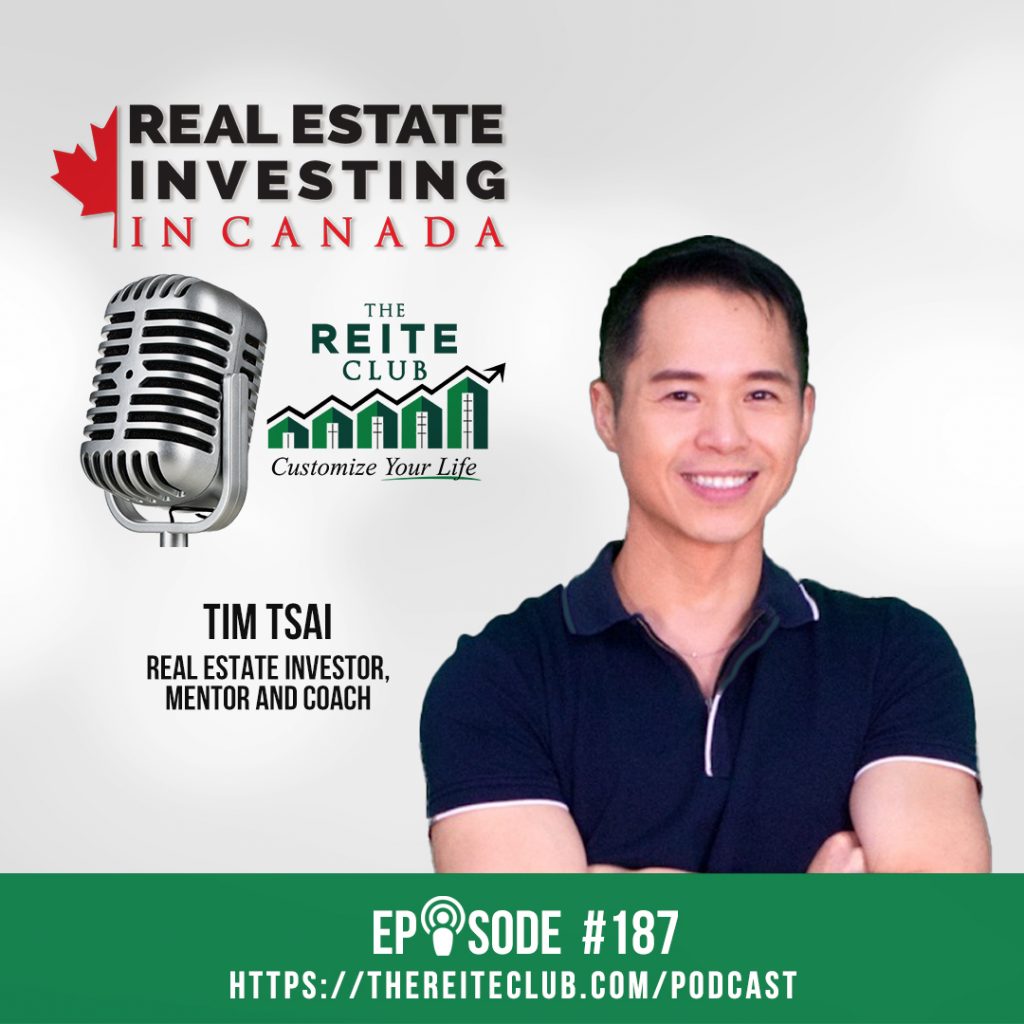 Get in touch with Tim Tsai:
Website: www.TrustYourTalent.ca
Email: tim@trustyourtalent.ca
International Real Estate Investor, Award Winning Mentor, Business Coach. Tim became financially free in 25 months from his first Real Estate Investing training – retiring himself from his J.O.B. at the age of 30. Tim continues to be an active investor and is passionately paying it forward, helping others increase their financial education through real estate investing.
This episode has been brought to you in part by
Inspire Beach Resort – https://liverealfactory.com/event/have-your-cake-and-eat-it-too-retreat/
Black Jack Contracting Inc – https://blackjackcontractinginc.ca/
BM Select – https://bmselect.ca/
The show notes are brought to you in part by Building Stack, our official digital signatures provider. Building Stack is a flexible property management platform built in Canada. Sign documents and leases faster with their new digital signature add-on! Special REITE Club discount to get started today! www.buildingstack.com