Podcast: Play in new window | Download
Subscribe: Apple Podcasts | Google Podcasts | Spotify | Android | Stitcher | Email | TuneIn | RSS | More
Ryan DeLaurentis is a commercial & multi-family real estate investor in Ontario. His company, DCI properties, focuses primarily on cash flow first investing. He purchases most of his properties with JV partners looking to supplement their income, prepare for retirement, or who just want a hands-off real estate investment with above-average returns.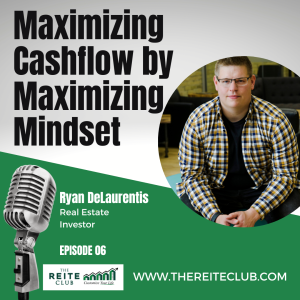 Guest: Real Estate Investor, Ryan DeLaurentis
Primary Investment Strategy: Joint Venture Multi-family Investing
Portfolio:  20 properties, plus flips and wholesale deals
In this episode learn about: 
– Ways to maximize cashflow on MFPs
– Building your network
– Benefits of joining networking events
– Tips on finding deals
Get in touch with Ryan by email at ryan@dciproperties.ca
More about Ryan:
Ryan and his wife have been investing in the London area for the past couple of years.  They are also very involved in their community and try to give back to local charities and dog shelters whenever they can.